Damp Proof Injection Fluid
Overview
Siliconate K is a BBA Approved damp proof injection fluid concentrate. Once diluted with water the liquid is introduced in to predrilled holes by either transfusion or low pressure injection to form a chemical damp proof course in masonry walls.
The concentrate is supplied in a 3.6 litre bottle and should be diluted in a controlled environment and at a 1:6.ratio to make 25 litres of diluted damp proof liquid.
Injection holes should be drilled either horizontally in to the mortar beds or angled downwards at an angle of 30°to 45°­terminating in a mortar bed at the level of the required damp proof course. Injection of the solution should be carried out at a pressure not exceeding 300kPa. In saturated walls, lower pressures over longer periods of time are likely to be more successful
Inject damp proof fluid at the rate of 3 litres per metre run of 230mm thickness wall. Pro-rata injection rates for the treatment of rising damp in solid walls of different thicknesses.
Reviews (0)
There are no reviews yet.
See also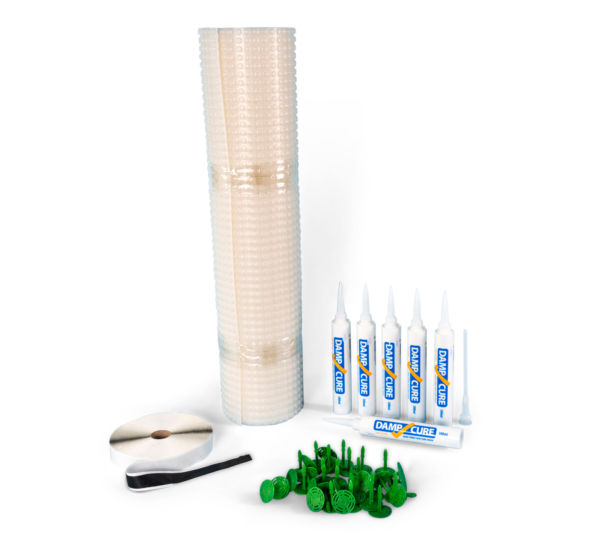 A universal damp treatment kit for treating damp walls above ground level. This 3 in 1 damp treatment system will stop rising-damp block penetrating damp and combat condensation. The product will cover 10m of wall.
RRP

£249.50

£214.56
£178.80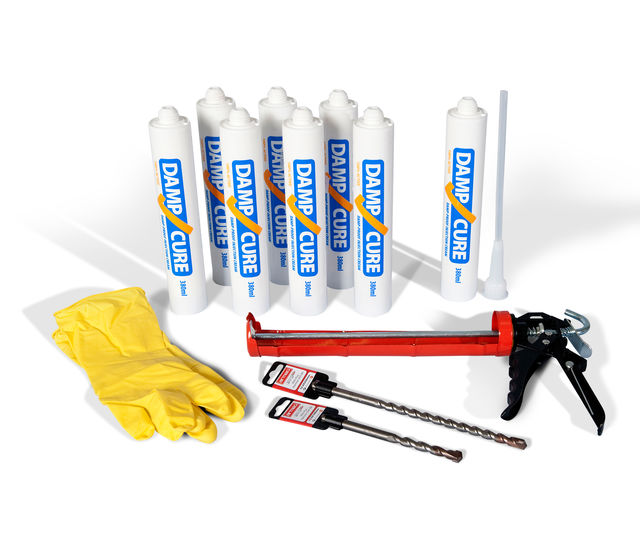 Easy to use DIY damp proofing kit. Includes everything you need to provide an effective damp proof course in walls. This kit treats up to 30m of single leaf walls or 15m of double leaf brickwork.
RRP

£108.00

£87.00
£72.50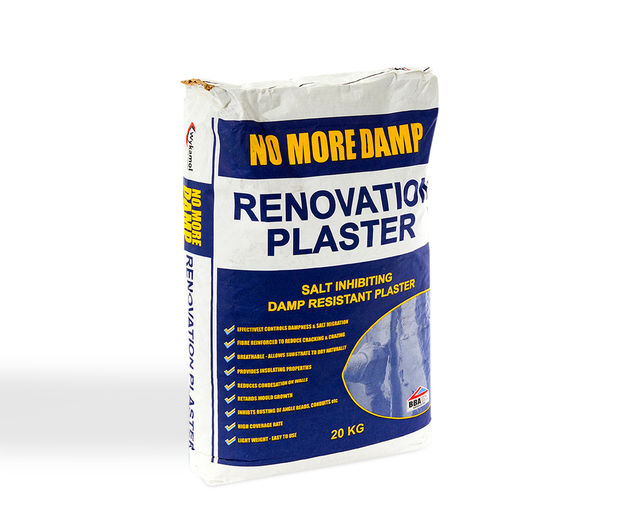 A lightweight renovating plaster pre-mix with perlite aggregate & water repellent additives. For use following damp proof treatments or in conjunction with cementitious tanking coatings. 20KG