Expanding Foam Filler
Overview
Twistfix supplies expanding foam filler in a kit containing gun grade spray foam filler, a metal spray foam gun to supply precise application and a can of gun cleaner. Expanding polyurethane foam expands greatly on application and yields up to 40 times original can contents.
The foam offers excellent adhesion, filling gaps on most substrates, along with excellent thermal and acoustic charac­te­ristics. Twistfix expanding foam is typically used for many construction applications including as an adhesive the fitting of windows and door frames, as a filler the filling voids and cavities and, as a sealant the sealing of gaps and openings.
Expanding spray foam kit contains:
6 x 750ml cans of gun grade spray foam
1 x heavy duty spray foam gun
1x 500ml can of foam cleaner
Our expanding foam filler contains CFC-free propellants, which are completely harmless to the ozone layer. Cured PU foam must be protected from UV-radiation by painting or applying a top layer of sealant.
Reviews (2)
Delivery excellent and it does what is says on the box - which was exactly what we wanted
I placed the order was told that it would take 3-5 working days and the goods arrived within two I was also kept very well informed of the progress of my order.
See also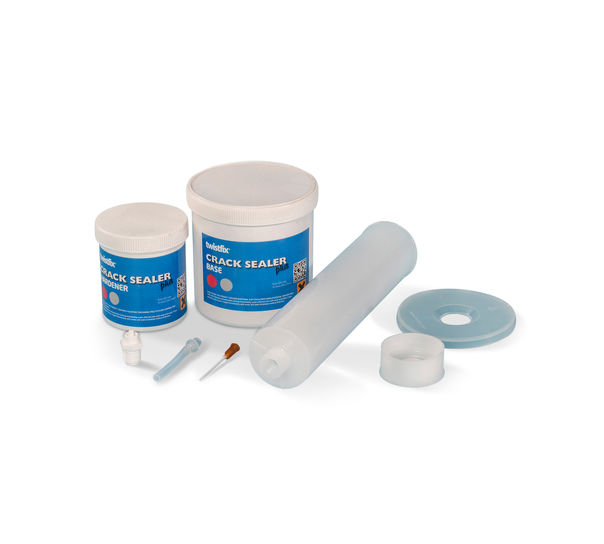 Crack Sealer Plus is a pure injection filler designed to bond those hard to fill narrow cracks in bricks, blocks, render and concrete. Small flexible nozzles enables masonry cracks as fine 2mm wide to be filled and sealed.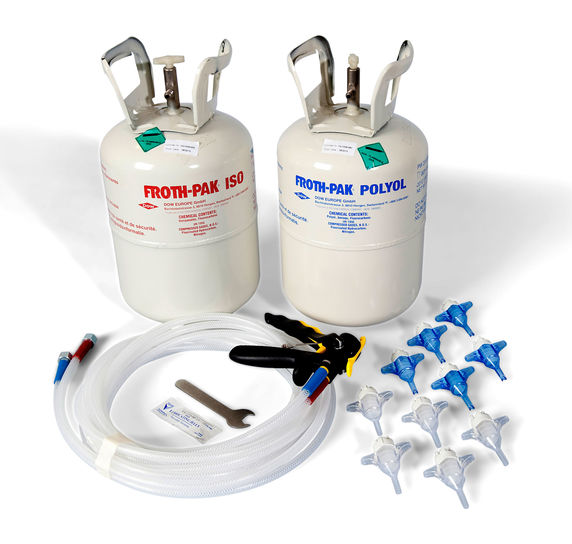 Spray foam kits from Dow Chemicals. Easy to use foam sealant and insulation for use in the improvement of thermal properties in your home. Packed in pressurised tanks
RRP

£754.80

£610.80
£509.00