Fire Resistant Paint
Overview
Fire resistant paint is a decorative flame retardant coating that is used as an acrylic eggshell top coat over the Thermoguard W for steel to protect, decorate and complete passive fire protection systems. SFR is a smoke and flame resistant paint that assists in the control in buildings of fire hazards caused by combustible materials such as wood and multiple layers of old paint.
The water-based fire resistant top coat releases a flame extinguishing gas upon contact with a fire and is suitable for use over intumescent steel paints
Thermoguard top coat paints have been fully fire tested to S476 Part 7; Class 1 surface spread of flame and BS476 Part 6; Fire propagation and are designated Class 0 in accordance with UK Building Regulations
Apply 2 coats Flame Retardant Acrylic Eggshell at 10m2 per litre per coat over intumescent base coat
Reviews (0)
There are no reviews yet.
See also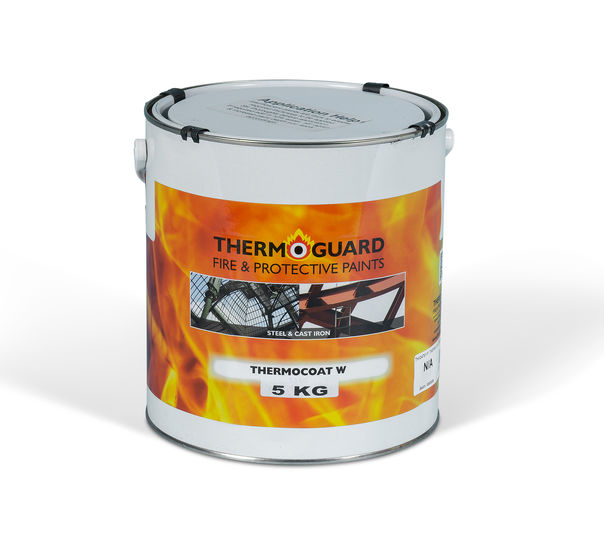 Intumescent paint systems provide fire resistance to structural steel and cast iron. Thermoguard intumescent offers up to ninety minutes fire protection to horizontal structural steel members. 2.5Kg and 5.0Kg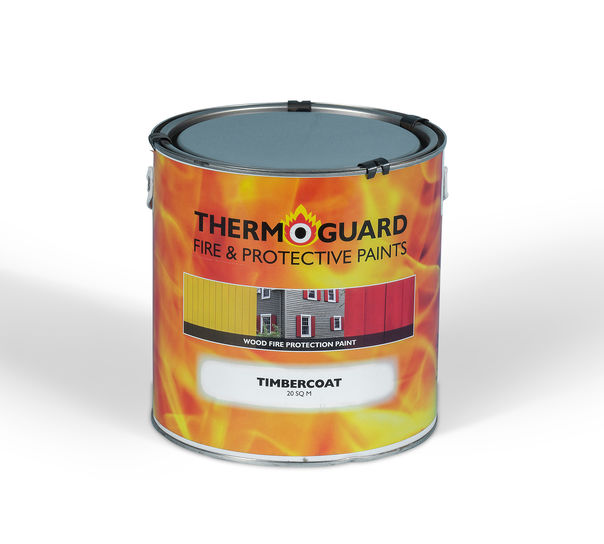 Thermoguard Timbercoat is an intumescent paint for use on bare or previously painted timber and wood derivative surfaces to retard surface spread of fire and provide vital escape time during a fire. 20 sq m and 80sqm
RRP

£114.99

£117.95
£98.29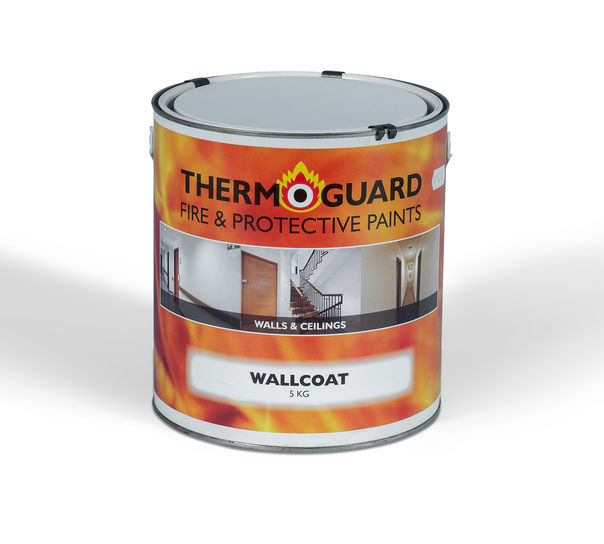 Thermoguard Wallcoat is an intumescent undercoat for use in conjuction with SFR top coats for painting over previously painted walls and ceilings to upgrade mineral surfaces coated with multi-layered paint films 25 & 100 sq m
RRP

£114.99

£117.95
£98.29