Intumescent Paint
Overview
Intumescent paint systems provide fire resistance to structural steel and cast iron in internal environments. This Thermoguard intumescent offers up to ninety minutes fire protection to horizontal structural steel members.
In a fire the intumescent coating expands to form a foam-like carbon char that insulates and protects the structure from intense heat. This keeps the steel below its critical temperature and maintains the structural integrity and stability
To specify Thermocoat intumescent coatings for passive fire protection to horizontal steels, simply state to paint over an anti-corrosion primer.. Seek technical guidance to use the higher figures or for use on vertical structural steels.
The intumescent paint is a quick-dry formulation that can be applied by brush, roller or airless spray by any competent contractor. The intumescent may be covered with a flame retardant paint to provide a high quality and robust finish to exposed surfaces.
Thermoguard intumescent paint for steel has been fully fire tested to BS476:Part 21:1987- Fire Resistance of loadbearing elements of structure for 30, 60, 90 and 120 minutes.
. For timed fire rating please ring for specifi­cation. .A Certificate of Supply can be issued for each project if requested at time of order.
Reviews (0)
There are no reviews yet.
See also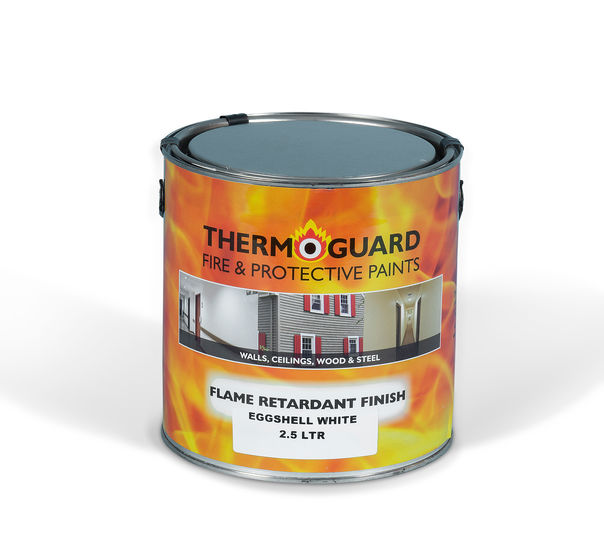 Fire resistant paint is an flame retardant top coat that is applied over the Thermoguard paint for Steel to decorate and complete Class 0 passive fire protection systems. Acrylic eggshell 2.5L and 5.0L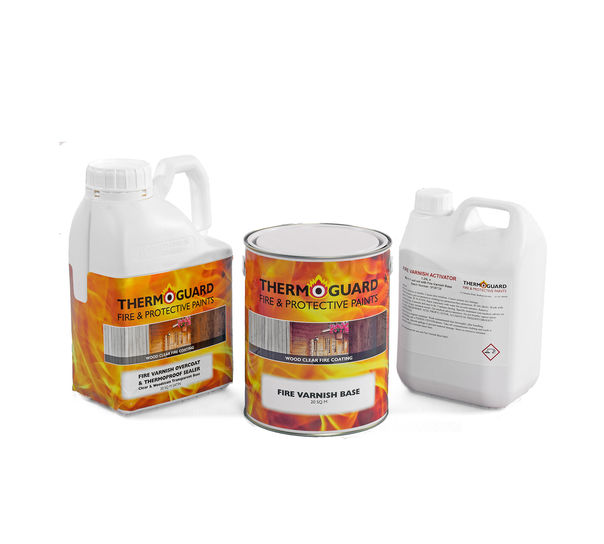 A fire retardant varnish in a 3-part intumescent kit for the fire protection of wood and for timber derivatives. This Class 0 fire rated kit comprises an intumescent base coat, an activator and a flame retardant top coat. 20m2 kit - Matt or Satin
RRP

£189.67

£197.92
£164.93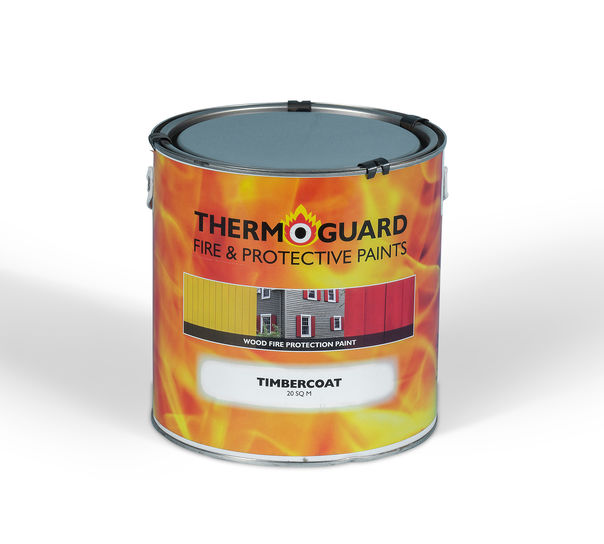 Thermoguard Timbercoat is an intumescent paint for use on bare or previously painted timber and wood derivative surfaces to retard surface spread of fire and provide vital escape time during a fire. 20 sq m and 80sqm
RRP

£114.99

£117.95
£98.29