Intumescent Wall Paint
Overview
Thermoguard Wallcoat is an intumescent undercoat for application to previously painted plaster, Artex, board, brick and concrete walls and ceilings. Overcoated with Thermoguard flame retardent paint it insulates old paint films from fire controlling the spread of flames along walls and ceilings.
When exposed to a fire Thermoguard flame retardent paint releases a flame extiguishing gas which instantly protects the surface. Simul­ta­ne­ously heat activates Thermoguard Wallcoat underneath causing it to expand and create a fire protective barrir insulating old paint films from heat and oxygen.
Thermoguard intumescent base paint has been fully fire tested to S476 Part 7; Class 1 surface spread of flame and BS476 Part 6; Fire propagation. It is designated Class 0 and EN Class B in accordance with UK Building Regulations
Available in 25 & 100 sq m tins.
Application for Class B sl dO & Class O
1 coat Thermoguard Wallcoat
plus
1 coat Smoke & Flame Retardent Dualcoat
A Certificate of Supply can be issued for each project if requested at time of order.
Reviews (0)
There are no reviews yet.
See also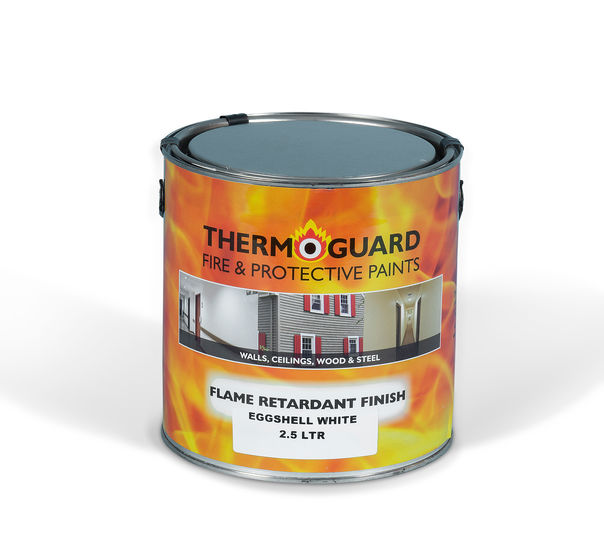 Fire resistant paint is an flame retardant top coat that is applied over the Thermoguard paint for Steel to decorate and complete Class 0 passive fire protection systems. Acrylic eggshell 2.5L and 5.0L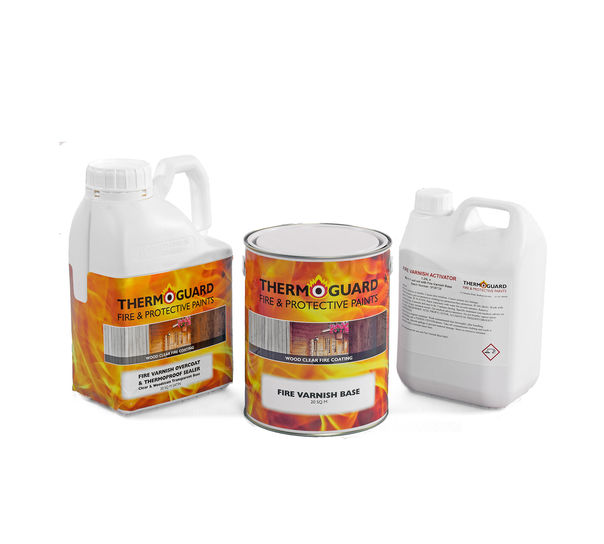 A fire retardant varnish in a 3-part intumescent kit for the fire protection of wood and for timber derivatives. This Class 0 fire rated kit comprises an intumescent base coat, an activator and a flame retardant top coat. 20m2 kit - Matt or Satin
RRP

£189.67

£197.92
£164.93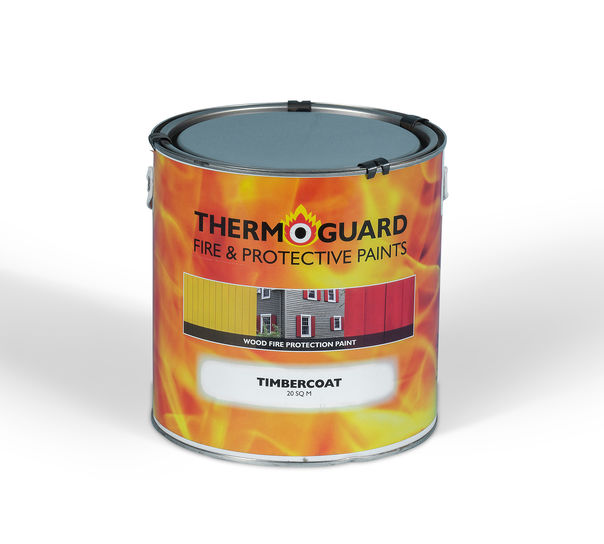 Thermoguard Timbercoat is an intumescent paint for use on bare or previously painted timber and wood derivative surfaces to retard surface spread of fire and provide vital escape time during a fire. 20 sq m and 80sqm
RRP

£114.99

£117.95
£98.29