Moss and Masonry Go Together Like Chips & Ice Cream...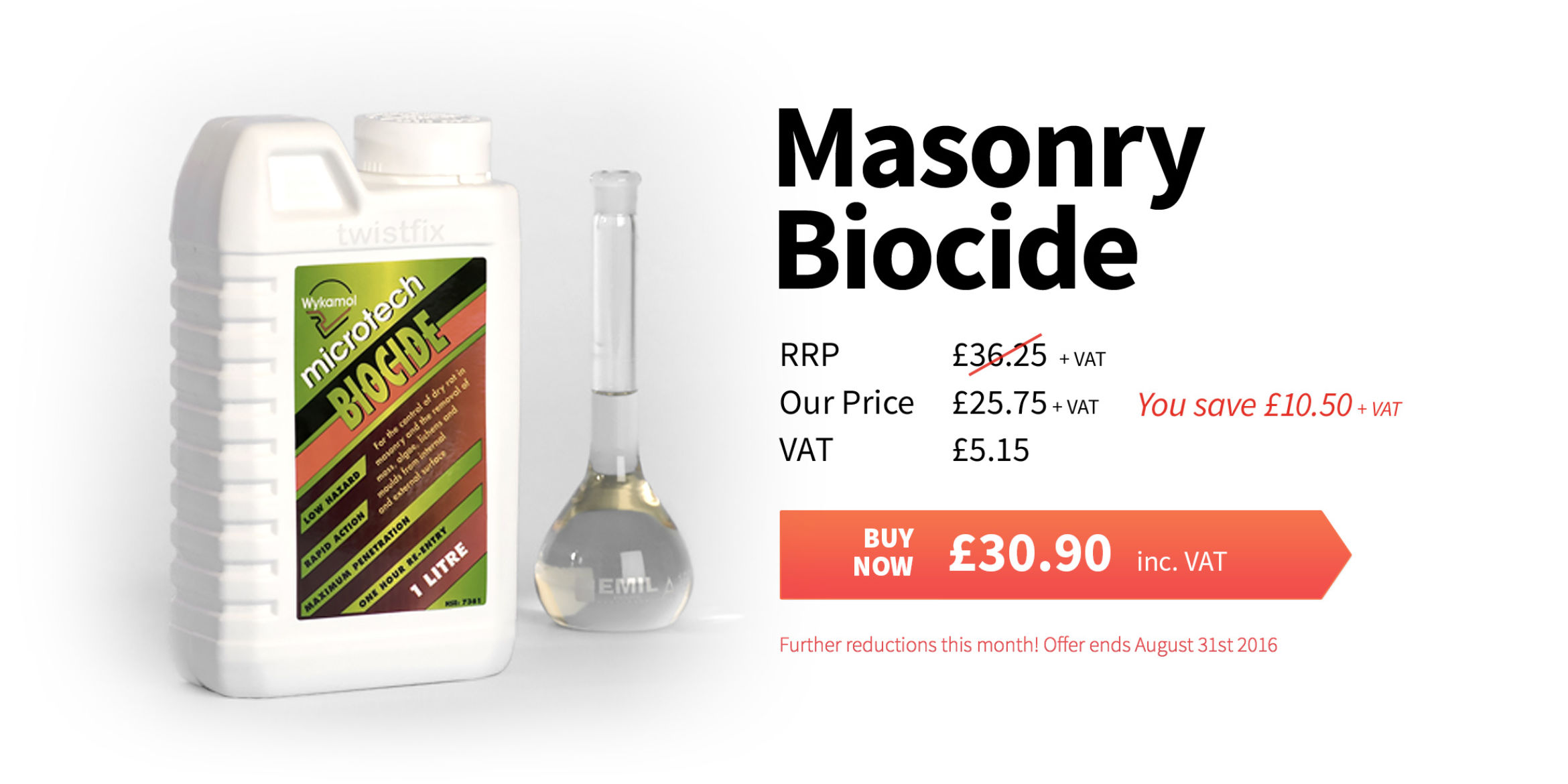 Seen anything GREEN? It might just be moss, which is having a fine old time at the moment in the warm, wet weather - look out for the stuff on any of your masonry, roofs, walls and driveways as it can cause all sorts of problems. Sorting it out quickly, safely and effectively doesn't have to be a chore; all you need is Twistfix Microtech Moss Removal Biocide and, for a limited time, you can save more than £10 on every pack.
As soon as the weather gets to this stage, reports of moss growth start to spiral out of control. The spores of the annoying and damaging weed have just been waiting for the right moment and, so quickly that it seems to have happened overnight, entire surfaces are covered with the unpleasantly-green fronds. Nothing the colour of moss looks even remotely attractive, but aesthetic damage is only the beginning of the problem, which could lead to actual structural damage if not remedied.
Getting rid of the health and structural hazards presented by moss growth on masonry means getting rid of the root cause - the moss and its companions including lichens and algae. Following a pressure spray or scrub.to remove the growth all you need to do is follow the clear instructions supplied with Twistfix Microtech Masonry Biocide which, with a micro-emulsion formula that can be directly sprayed onto all affected surfaces, is conveniently supplied in a concentrated form.
As well as getting rid of spores from moss, algae and lichens, the product also eradicates any wet or dry rot spores that may be present, leaving a clean, clear surface that looks good and is structurally sound. Nothing is going to want to grow there and so you will be free of the moss menace - for good.
Easy to apply with a low pressure spray for even, full coverage
Supplied in handy 1-litre containers which contain sufficient concentrate to yield 25 litres of product after dilution
All the usual precautions should be taken for dealing with any biocidal product - wear overalls, gloves, goggles and breathing protection to make sure only the moss gets the medicine!
The popular promotional discount on Masonry Biocide has been extended for this month so hurry up and get your orders in - the moss is on the move...