Plaster Membrane – Baseline Mesh
Overview
Baseline 8 Mesh plaster membrane incorporates a polyp­ro­pylene mesh surface, which forms a key for supporting plastering or adhesive dabs for dry lining.­ This water­pro­ofing cavity drain membrane is moulded from high density polyethylene (HDPE) and incorporates integral 8mm stand-off studs at 30mm centres.­ It is supplied in a choice of 20m2 or 40m2 rolls, each roll includes an 80mm wide mesh-free strip for interlocking overlapping sheets.
Above ground level, the mesh membrane is suitable for use in damp proofing walls
Below ground level, the membrane is suitable for use in water­pro­ofing basement walls as part of a BS 8102: 2009 Type C drained tanking system that offers a Grade 3 dry environment.
For underground tanking each 20m2 of Baseline 8 Mesh water­pro­ofing membrane typically requires:
1 roll of butyl rubber water­pro­ofing tape
200 mesh membrane plugs with ready-mounted waterproof seals
This robust and durable cavity drain plaster membrane is easy to cut and install. It offers has an air-gap of almost 5L/ m2, permitting ample water drainage and air circulation and allowing underlying walls to drain and breath.
Specifi­cation
TECHNICAL SPECIFI­CATION

| Baseline 8 Mesh Cavity Drain Membrane | Data |
| --- | --- |
| Material | HDPE |
| Sheet Thickness | 0.8mm |
| Membrane Height | 8mm |
| Stud Height | 7mm |
| Water Void Capacity | 4.95L/m² |
| Weight | 0.505 Kg/m² |
| Water tightness at 60 kPa | >24 hours |
| Working Temperature | -50°C to +80°C |
| Softening Temperature | 126°C |
Reviews (0)
There are no reviews yet.
See also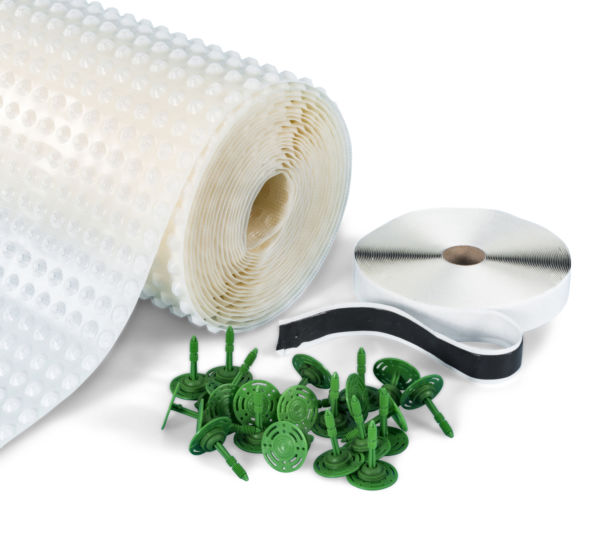 Mesh membrane kit in 3 sizes with everything needed for water­pro­ofing wall surfaces. These waterproof tanking membranes include a mesh face for direct application of plaster or dabs for plaster­board.
RRP

£279.00

£213.48
£177.90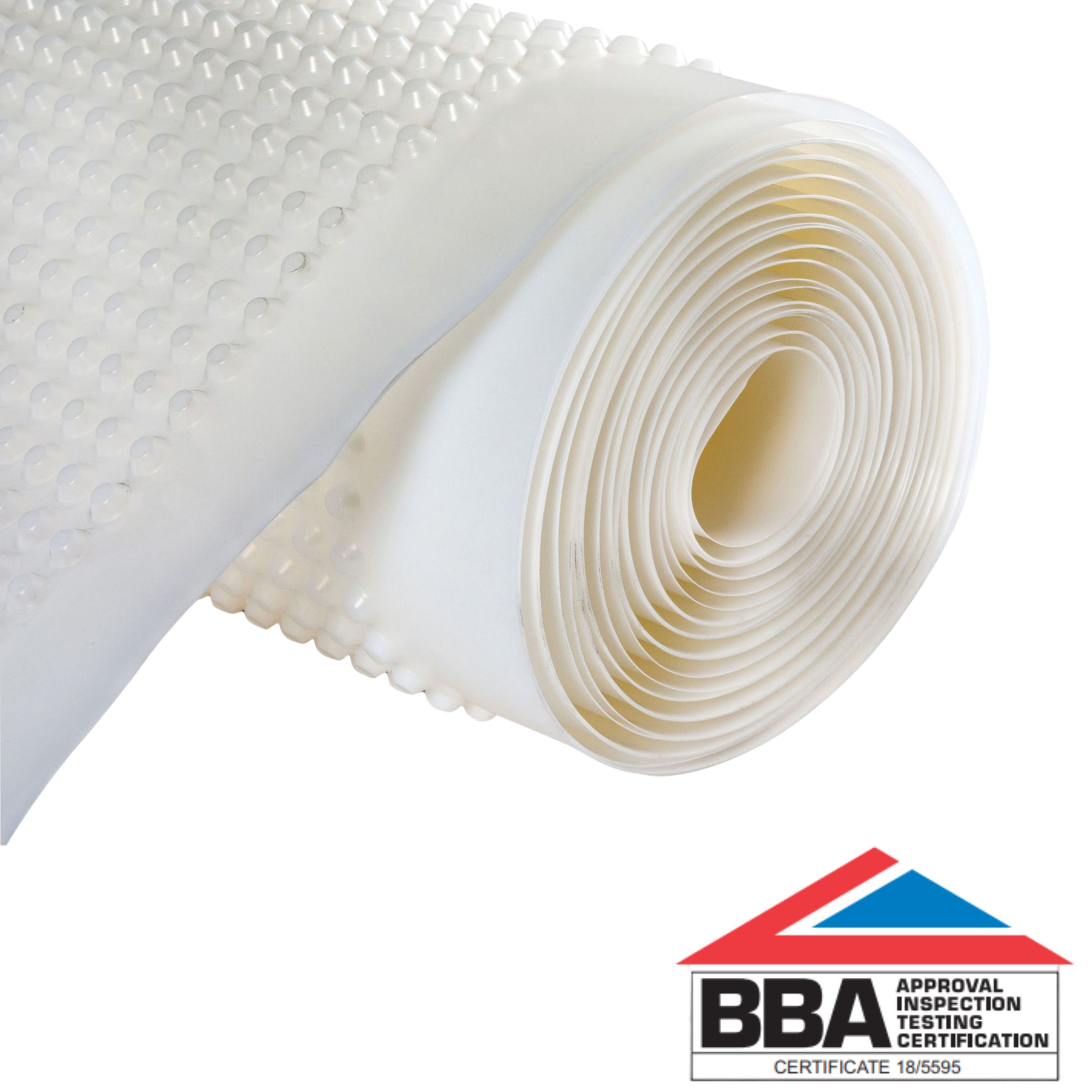 Waterproof membrane for tanking walls and floors. Cavity drain membranes in 40m2 & 48m2 rolls for basement water­pro­ofing. Leaves surfaces ready for dry wall lining or floor screeds. Sizes: 40m2 and 48m2
RRP

£179.00

£123.00
£102.50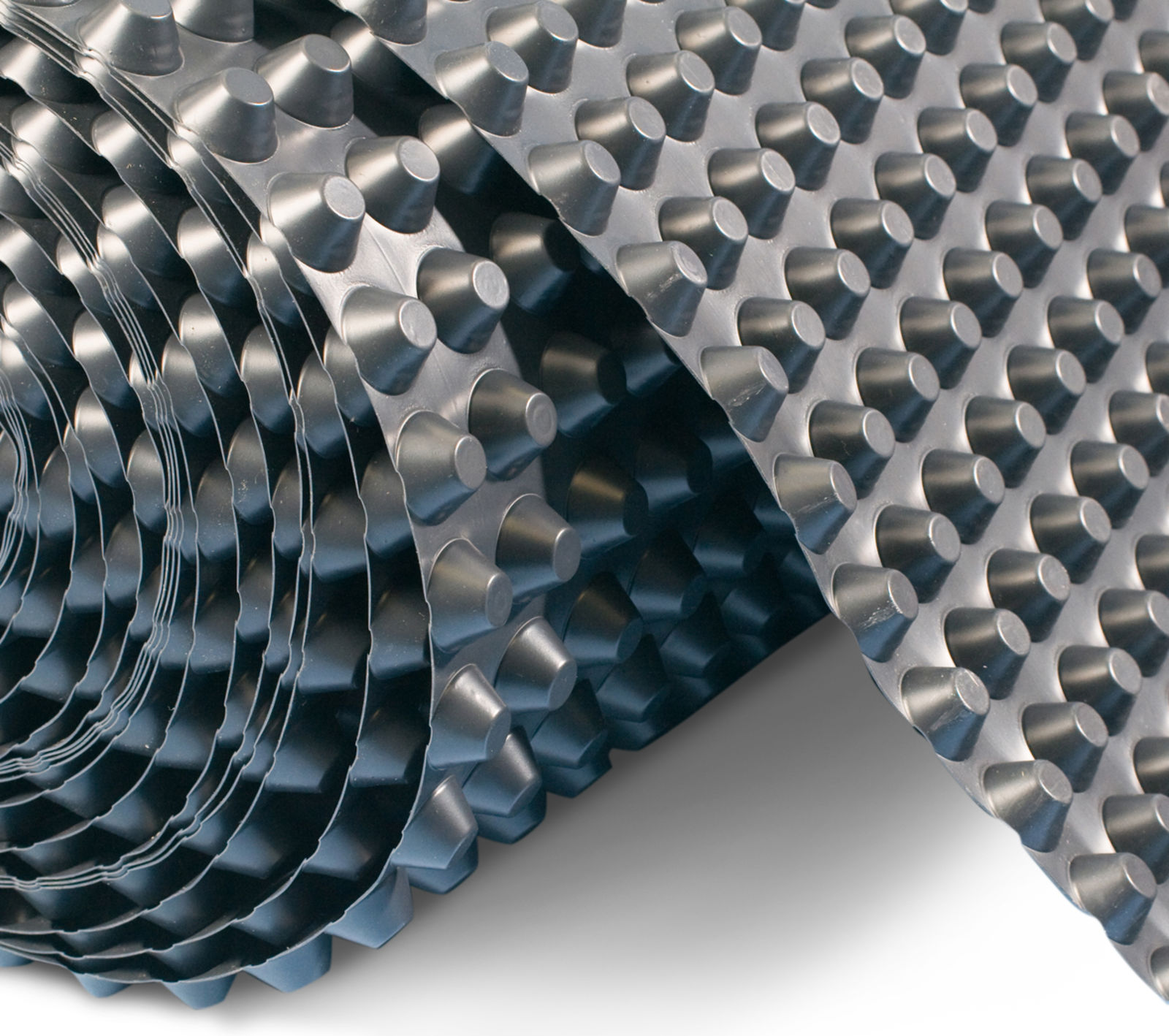 Cavity-drain membrane with 20mm studs for use on cellar floors with 20mm studs. A membrane with high cavity drain capacity. Ideal for basement water­pro­ofing leaving ready for flooring. Roll sizes: 20m2 and 40m2
RRP

£190.00

£123.00
£102.50