Rising Damp Treatment - Dampcure 3000 Cream
Overview
A rising damp treatment that is injected into brick and block walls to form a remedial damp proof course. A second generation damp proof cream is non-hazardous and needs to expensive DPC injection equipment. Simply inject the damp coursing cream directly into 12mm pre-drilled holes.
The 12mm holes should be drilled 90% though the wall at 100-120mm centres along a mortar bed joint. Inject enough cream to fill the hole to within 1cm of wall surface and leave it to diffuse through the wall, where it will cure to form an effective damp proof course. Disguise holes with sand and cement whist cream is in the hole or with mastic if filling after diffusion
Damp-Cure cream is formulated without thickening agents, using an emulsi­fica­tion process that delivers a 100% active damp coursing cream that is available at trade prices.
This rising damp treatment cream is packaged in a Damp Cure 3L bucket
Consumption rate - 115mm wall* 30m per pail
Consumption rate - 230mm wall* 15m per pail
*­Appro­xima­tion only - allows 5-10% wastage

Solid walls can be drilled and injected from the most convenient side. The inner and outer skins of a cavity wall should be treated independently of each other, drilling and injecting the both sides of the wall to form a chemical DPC in each. Renew damp plaster to complete the damp proofing treatment
To install this damp course treatment cream you will need a 12mm drill bit, pump-up pressure vessel and delivery nozzle assembly
Reviews (2)
Damp proofing appears to have started to work ,will be a few months before I can give
a fair assessment .
Go to there website or sign up for the emails. good informative videos and current information on damp issues.
Ordering was easy. no pressure salesman.
I know the saying has been used but they do what they say on the tin!
See also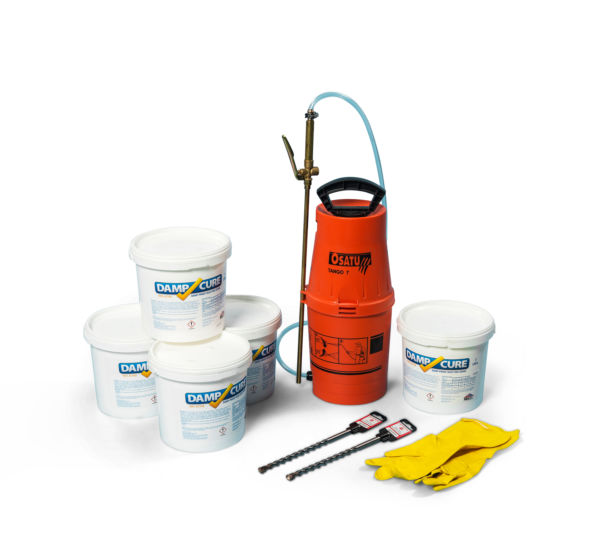 A DPC injection kit for the professional user. Includes all products needed to provide a chemical damp proof course to walls. Sufficient DPC cream for treatment of up to 75m of double leaf brickwork.
RRP

£349.50

£298.80
£249.00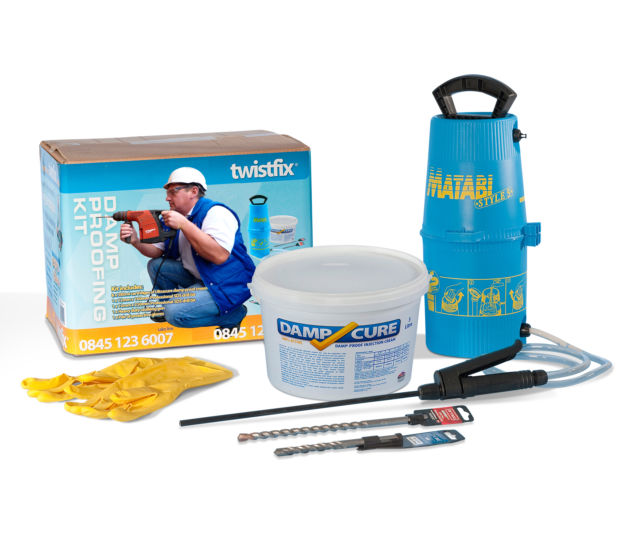 Damp proof treatment in a low cost and easy to use DPC injection kit. Includes sufficient Damp-Cure cream to damp proof up to 60m of 110mm single leaf wall or30m DPC for 225mm double leaf wall.
RRP

£157.50

£130.80
£109.00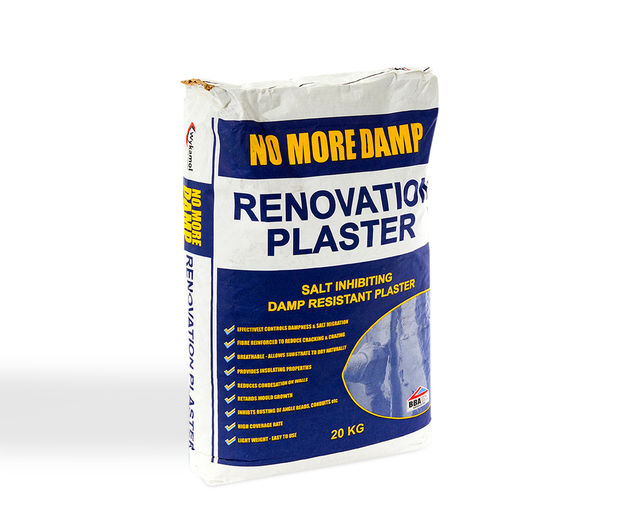 A lightweight renovating plaster pre-mix with perlite aggregate & water repellent additives. For use following damp proof treatments or in conjunction with cementitious tanking coatings. 20KG