Timber Preserver Wykabor 40
Overview
Timber preserver gel with a boron / glycol base. A deeply penetrating fungicidal insecticide wood treatment in a handy cartridge for injection into bores drilled in larger dimension timbers. Provides deep protection against wood-boring insects and timber decay in high risk areas (joist ends, wall plates, fence posts etc.) Ideal remedial timber preservative for protecting painted surfaces such as window and door frames.
Wykabor 40 timber preserver gel is packed in 400ml injection cartridges. You need approximately 5kg of gel treatment per m3 of timber.
To use Wykabor 40 preserver you will need a 10-12mm timber drill bit, overalls, rubber gloves and a heavy duty caulking gun. HSE Registration No 10362 for use by professional builders only. Statutory precautions apply
Reviews (0)
There are no reviews yet.
See also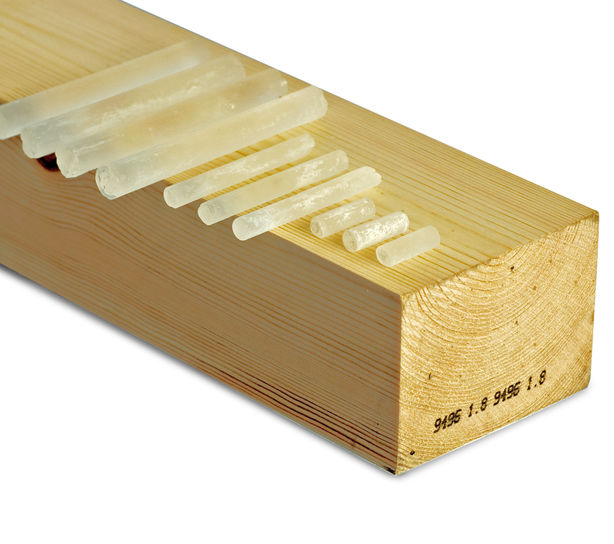 Highly concentrated timber preservative treatment in the form of eco-friendly boran rod implant. A green building product for treating woodworm and wood rotting fungi - Pack Quantity 10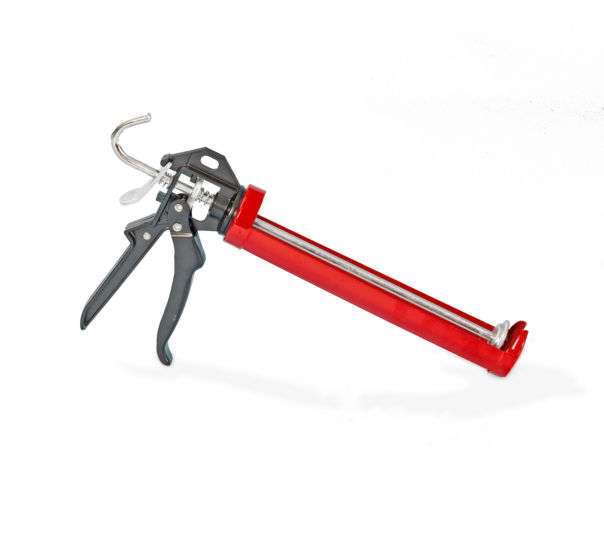 Robust DIY caulking gun. Use with 300ml styrene-free wall tie resin or 380ml remedial DPC cartridges.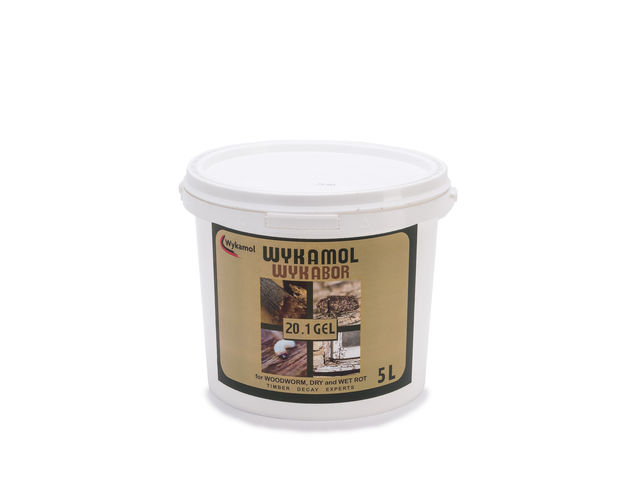 A boron-based gel for treatment against wood-boring insects and timber decay in high risk timbers such as joist ends, purlins, wall plates etc. 5L