Crack, Crack! Who's There?
Cracked masonry is one of the most common structural defects. The problem is particularly common in older buildings and, to avoid further damage and the possible collapse of the structure, any cracks must be quickly repaired to restore the safety and structural integrity of the property. Helical crack stitching bars are the best way to repair cracked masonry, quickly providing the much-needed support required to give the building a continued service life.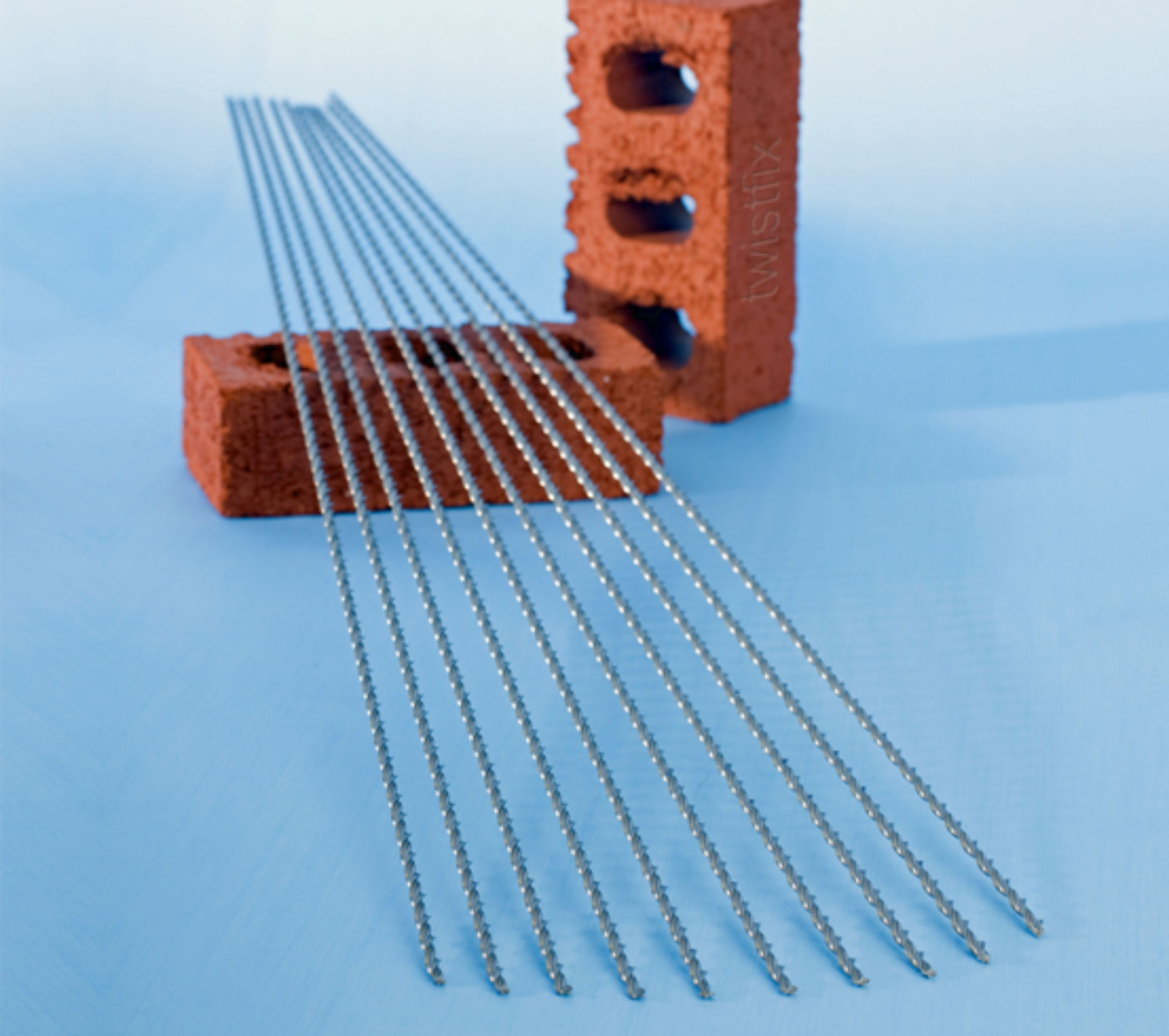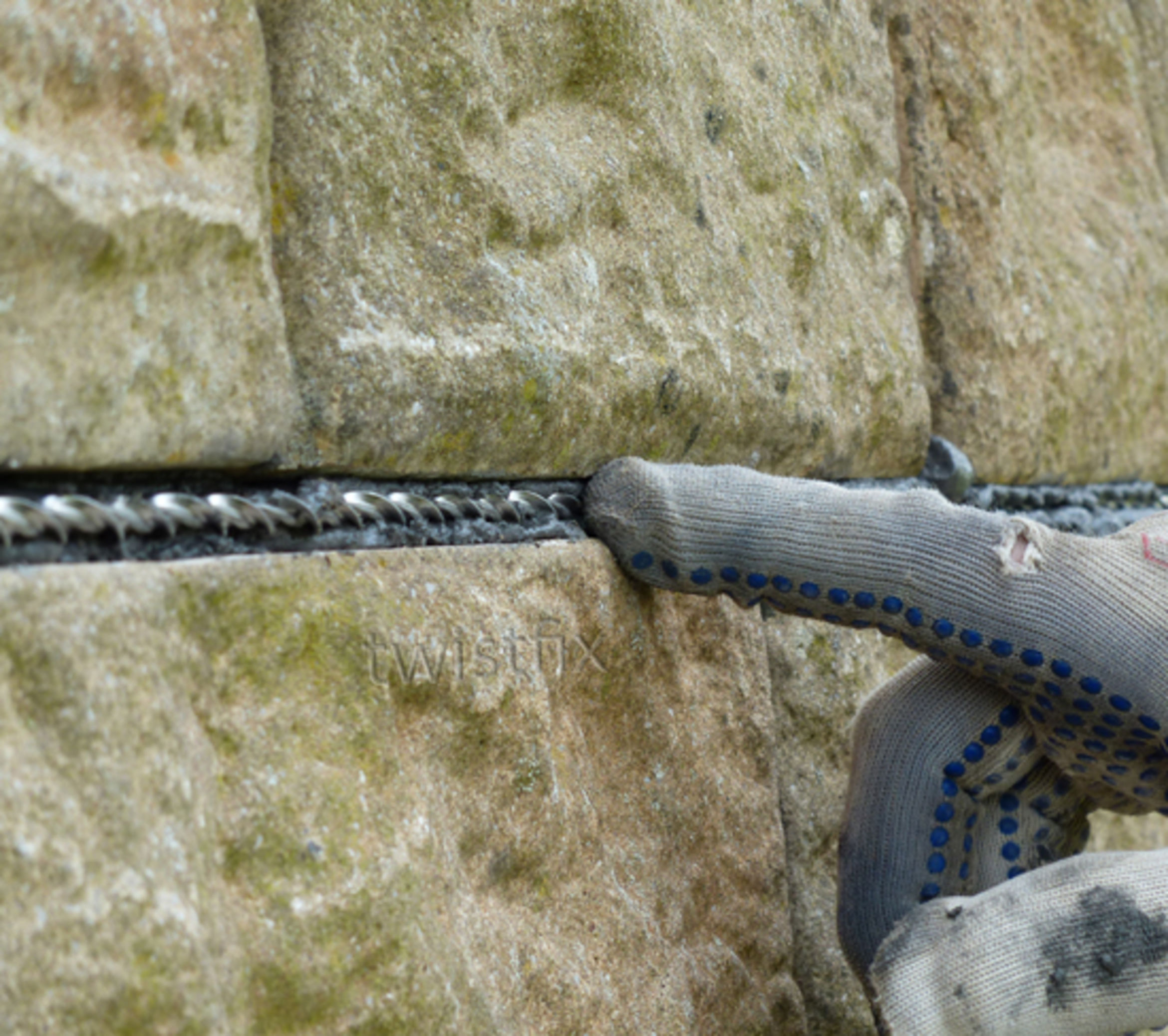 The process of repairing cracked masonry using helical crack stitching bars is simple yet delicate and must be carried out by trained and trusted contractors to ensure the job is completed to a safe and professional level. Helical bars are retrofitted directly into the masonry, reconnecting any cracked areas which are then grouted over to form a tight, lasting seal. The innovative helix shape of each bar is designed to enhance flexural and tensile strength within the masonry, fully redistributing load forces along the full length of each bar. This increases the stability of the structure and guarantees that any further sagging, movement or cracking of the walls will not occur.
Twistfix Helical Crack Stitching Bars are manufactured in the UK to patented engineering tolerances. Rendered in high-tensile 304-grade stainless steel to provide the ultimate in strength and corrosion-resistance, the products have been rigorously tested in order to ensure they meet and exceed every official specification, including conditions for CE Marking. The bars are available in a choice of three sizes and in packs of ten; installation will require the use of masonry repair grout along with accessories, all of which are also available from Twistfix separately or as part of a comprehensive kit. Look out for a news article detailing our masonry repair and crack stitching kits soon.
Our helical crack stitching bars form an integral part of our masonry repair systems and solutions. For more information on our comprehensive range of products, including remedial wall ties, please contact our dedicated technical and customer service team.