How to Use Helical Bars for Lintel Repairs
The failure of brick or other masonry arch lintels is a serious issue but can easily be remedied with the use of helical bars. Once properly installed, these bars provide strong reinforcement to damaged lintels and give the property a new lease of life. Installation is complete in seven easy steps, which are listed below.
How does it work?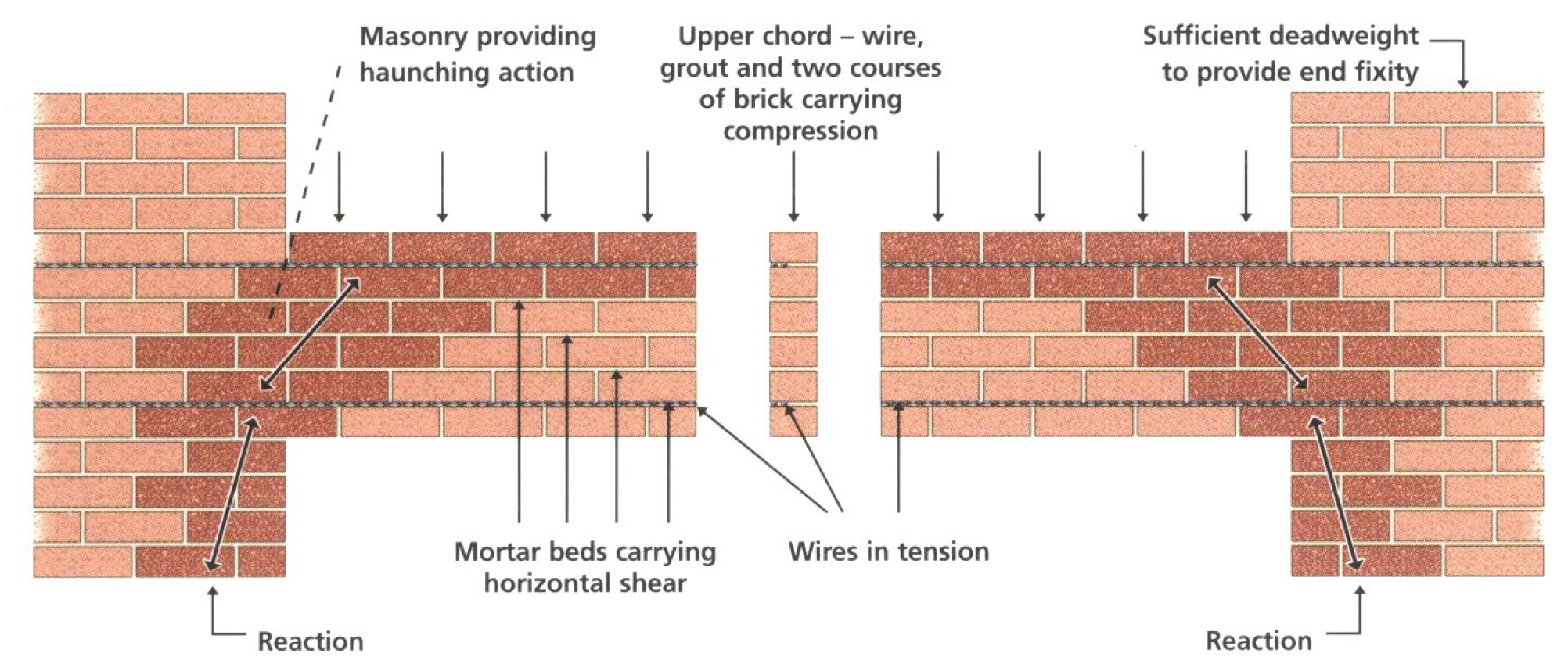 Helical bars are highly profiled and, extending 500mm beyond the window openings, forms tendons that represent two flanges of a beam; the upper and lower. The upper tendon is designed to seamlessly combine with the two brick courses that surround it, enhancing its compression abilities. The other tendon acts in the opposite way, significantly increasing both the tensile and flexural capacity of the brickwork or masonry.
What are the benefits?
Load capacity of reinforced brick lintel has been published by BRE in factored load tables that show it to be 2.6 tonnes for openings of up to 3.2m wide. The helical bars, which are cold-rolled, have been shown to exhibit a nominal tensile strength that is double that of rebar and four times that of epoxy glass-fibre. Compared to wound helix plate, helical bars are a massive seven times stronger. As the helical trough is deep and continuous, maximum interlock with the grout is ensured; the reinforcement accumulates progressively as more bars are added, redis­tri­buting stress forces are preventing sudden or catastrophic failure of the lintel.
Which grout is best?
We recommend thixotropic WHO60®, which is a cement-based grout featuring added polymers. SHrink-compensated, the grout effortlessly bonds the bars to the masonry, setting in and around the troughs of the helix and delivering compressive strength. This restricts any deflection of the bar when under stress load.
What are the seven installation steps?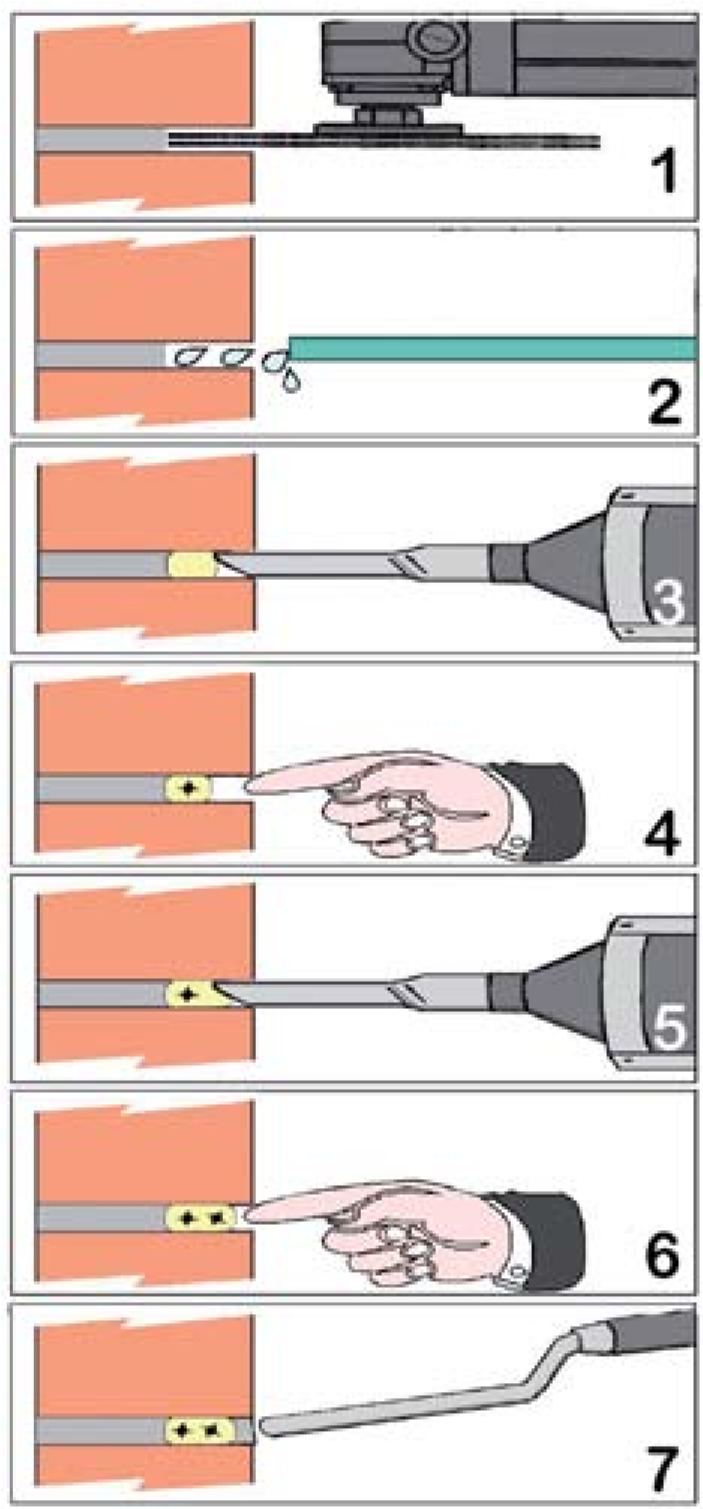 CHASE out two slots along the wall length, exceeding 500mm either side of window openings and spaced vertically between 450mm and 900mm, which is between 4-12 brick courses.
CLEAR any loose debris from the newly chased slots and use clean water to ensure they are thoroughly flushed out.
PUMP a bead of the specialist grout from the rear of the slot and fill approximately two thirds; ensure an even fill.
PUSH the first bar into the grout, to about 75% of the slot's depth. To ensure the rod is properly encapsulated, trowel away any displaced grout.
PUMP a second bead of the WHO60® grout to fill the slot evenly to within 15mm of the wall face.
PUSH the second bar into the grout, reaching around 50% of slot depth; this should always be at least 10mm from the first bar. Once again, trowel any excess grout to ensure firm encapsulation of the rod.
FINISH the process by making good the wall chase and disguising evidence of the repair. Disruption to occupants is minimal with the process, which eliminates the need for dismantling.