Lateral Restraint Ties Secure Essex Building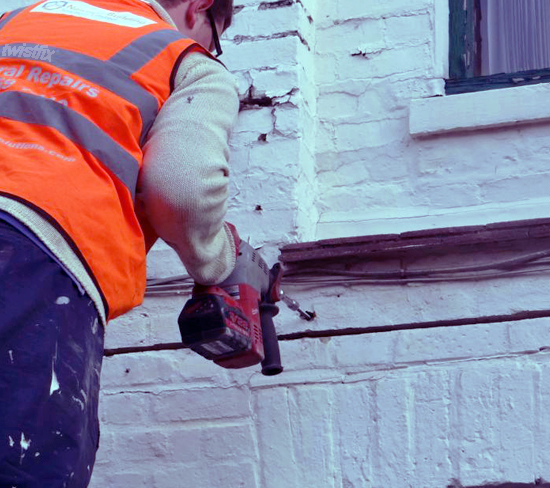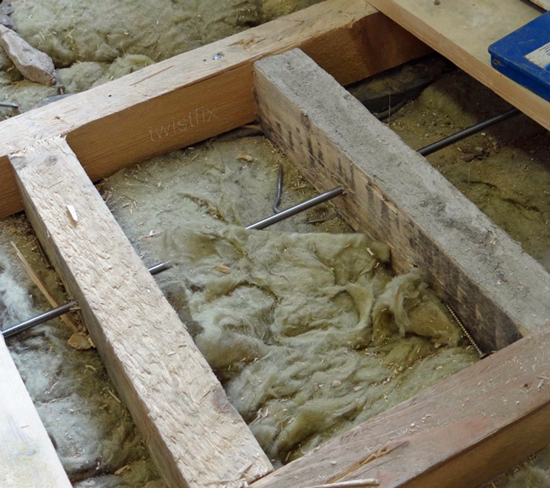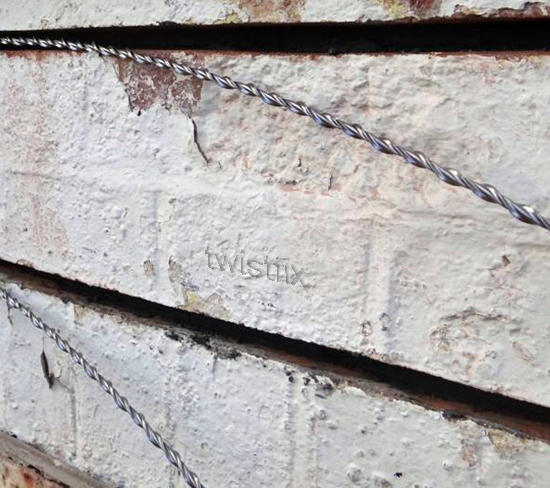 Twistfix registered contractors offer a wide range of repair and refurbishment skills to a diverse range of customers, assisted by the use of superior-quality building repair products. Acting on a steady stream of Twistfix-generated leads both contactors and their customers provide useful feedback on the completion of successful renovation projects.
We were contacted by an Essex construction company who were in the process of having their head office refurbished. the lead was passed to several registered contractors who carried out a free survey of the property. Bulging was discovered in the 13" solid wall as were numerous cracks, lintel defects and outward movement of the masonry. These problems had severely compromised the structural integrity of the building and a more detailed structural survey then took place. The results of this recommended that bed-joint rein­for­cement be carried out to create deep masonry reinforced beams directly above the window where a major lintel defect was found. The engeineer used BRE Load Tables for Twistfix helical reinforcement bars to calculate the depth of the beam given the applied loading.­ The attractive courtyard opening where the bulging had occured also had these sturdy brick beams created above them. The right-hand corner of the building, where the worst bulging was apparent, was tied using 2m long brickwork stitching wires while 280mm long helical wall ties were utilised at closed centres of 750mm x 450mm to combat delamination of the 3-brick wide facade. Finally a series of lateral restraint ties were used to connect the bulging facade to the structural floor diaphragm in order to prevent any further outward movement.
Twistfix registered contractors pride themselves on being able to complete projects quickly, which saves money in labour costs for the customer. These structural repair products were fitted by NBS of Hammersmith, London and work was completed within two days, the final making-good work being carried out by the Essex based main contractor.
Registered contractors who use Twistfix products have a reputation for a high standard of professional practices. Our range of damp proofing, crack repair, wall ties and basement tanking products are manufactured to highly exacting standards and our experienced team are trained to provide expert advice, information and support. For more information on any of our extensive range of products and services, please contact a member of our dedicated team.
For more information contact a member of our team directly. Call 0845 123 6006 or email sales@twistfix.co.uk.