Structural Masonry Repair Work in Exeter Cottage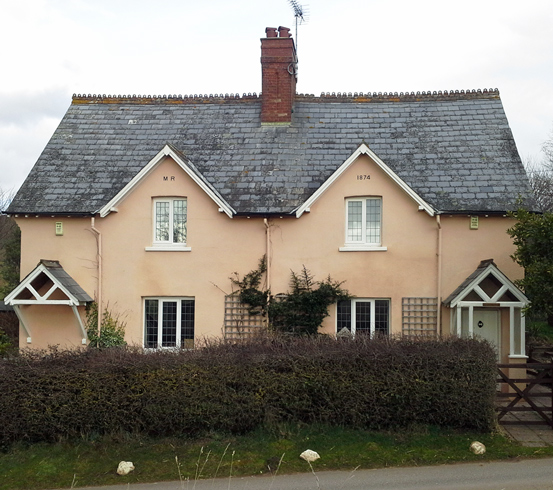 When a Devon house-holder procurred a structural survey on his 1874-built home he searched the internet for a reputable building company specialising in structural masonry repair work in Exeter and surrounding areas. After doing some investigation of companies listed by Google he contacted Twistfix-registered contractor NBS.
The survey had detailed that the rendered facade of building was cracked and various elevations exhibited significant bowing to the outside walls. The Exeter-based surveyor suggested a structural masonry repair specialist be called in to investigate and remedy the defects.
The resulting in-depth survey carried out by Newman Building Solutions was compre­hen­sive, establishing at the outset that the walls were an example of early cavity wall construction. Beginning with a metal detector to locate existing wall ties, various ties were exposed by removing surrounding render before mortar was removed from the bed joint. Each wall tie inspected had begun to corrode, most of their bituminous coating having eroded, leaving the rusting ties to expand and split the walls to produce a classic horizontal cracking pattern.
Both gable elevations of the building showed signs of bowing and other movement, which had resulted from a lack of lateral support - a common issue with older properties.
The repair solution offered by NBS included the installation of new Twistfix CD ties along with various types of lateral restraints to connect the facade to the internal fabric of the building. Twistfix bars were also recommended to form lintel-type beams over failing window openings and for stitching cracks in the walls.
Once given the go-ahead by the owner of the old house NBS started work. The wall tie replacement aspect of the project involved installing the remedial ties and removing the old corroding ties. In areas exhibiting bowing walls lateral restraints and long series helical CD+ wall ties were used to reconnect the bulging walls with the flooring timbers and the brick cross walls respectively.
To the gable elevations of the structure, where lintel failure was evident,­ three twin bands of Twistfix stainless steel bed joint reinforcement were installed, horizontally positioned to create deep masonry beams capable of tranferring loads.
All installation took place in strict accordance with the contractor's method statement. Existing cracks were raked out before being injected with twistfix WHO-60 polimer-modified grout before the render was made good, matched to the original colour.
By combining the superb quality of Twistfix products with their considerable 'total wall care' expertise, the NBS team were able to design and implement the complete stabilisation plan, including all structural masonry repair work, quickly and cost-effectively, much to the delight of the Devon house-holder and the supervising Exeter-based surveyor
Newman Building Solutions continue to use Twistfix products to facilitate their work, consistently building on their reputation for quality service. Choose Twistfix for all your damp proofing, crack stitching and basement waterproofing needs!