Lintel Failure: The Professional Solution from Twistfix
A standard feature of most doors and windows is a lintel. Whether made from concrete, stone, brick, steel or timber, the lintel is an essential supportive component and so if it fails then serious problems can follow. Luckily, repairing the failed masonry and re-distributing load-paths is easy when you have the right tools and materials and that's exactly what Twistfix can provide.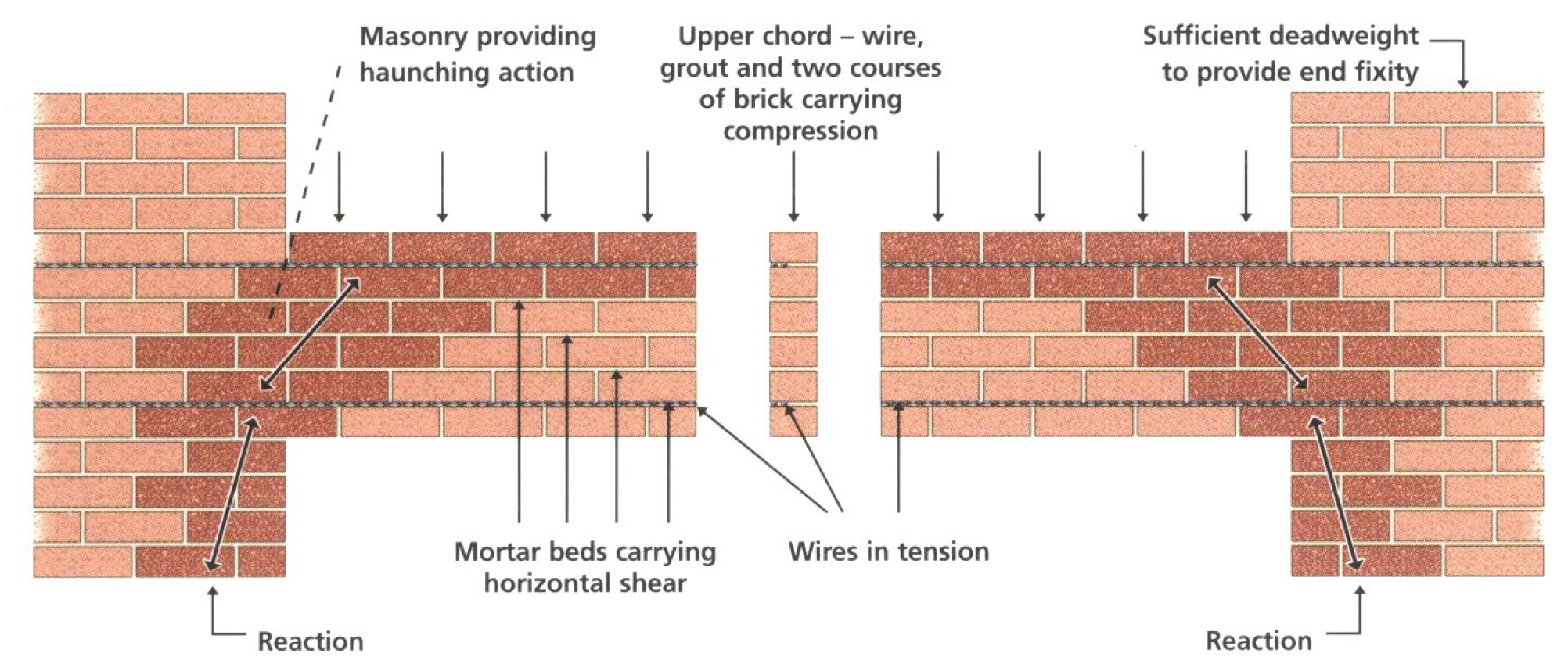 Masonry lintels utilise compressive strength to change vertical loads: these are transferred horizontally to brick abutments on either side of the door or window opening. The underside of the lintel is often supported by wood or steel frames though, as more and more people choose to have these frames replaced with uPVC, this contribution to support is lost. The result is a lintel that begins to sag, causing cracks in the masonry.
Helical bars allow the masonry itself to be converted into a load-carrying beam. When properly installed, these high-tensile stainless steel bars provide the necessary reinforcement: this installation is easy and here is a brief step-by-step guide.
First, a slot is cut into the horizontal mortar bed above the first brick course that has the damaged lintel beneath (the slot should be cut above the crown of the brick arch, if present).
Mortar and any other loose debris should then be removed before the joint is flushed with clean water
After anchoring grout has been mixed, load it into a suitable pointing gun
Pump the grout until the slot is around two thirds full
Now insert a helical bar. Be sure that it extends 500mm to either side of the door or window beneath
Cover the helical bar with grout completely and remove any excess
Now introduce a second bar at least 10mm away from the first, to half of the slot depth
Use grout to fill the slot to around 10mm from the surface and check that both grout and bars are firmly pressed into place
Repeat this entire process higher up: the next bars should be between 4 and 12 courses above the first (more distance = more loadbearing capacity)
Fill the vertical and diagonal cracks with Twistfix crack injection mortar selecting a matching colour
Twistfix supply a complete collection of products designed to make professional lintel repair a reliable, cost-effective process, from the helical bars themselves to specialist grout and all of the tools and PPE you need to complete the job. Find out more on our website.