Spray, Seal, Safeguard. Simple!
When mineral-based building materials get wet, a certain amount of water is absorbed into them. This absorbed water is one of the leading causes of structural problems such as damp, frost damage, cracking and moss growth. Twistfix offer a range of products designed to safeguard against this form of damage, including Damp-Seal water repellent cream.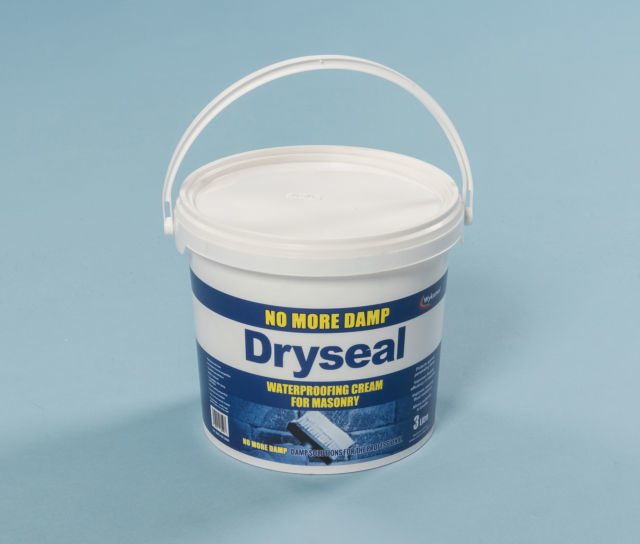 The Masonry Protection Cream has many advantages, which include:
Massive reduction (over 80%) of water uptake
Water-vapour permeability is retained at a high level
Durability – with excellent penetration power and exceptional resistance to UV light
Strong resistance to alkalis
Easy application with roller, spray or brush
Reduced chance of spalling and staining
Strong adhesion to overhead or vertical surfaces
Four times the efficiency of liquid water repellent
Masonry that has become damp is an ideal environment for the growth of moss, algae and lichens. Twistfix moss removal biocide provides a powerful and professional solution to the problem – just follow these simple steps.
First, make sure you are wearing eye & breathing protection, overalls and rubber gloves
Using a brush, remove as much surface moss as possible
Dilute the concentrated product with water in a suitable container to make 25 litres of ready-to-use biocide
Using a low-pressure spray, apply the product to patios, driveways, roof tiles or other masonry
Enjoy the clean, clear and long-lasting results!
Click here to find out more... Don't let moss be the boss or damp be the champ – fight back with Twistfix! And, if you have any questions, don't forget that you can have them answered live, instantly and expertly with our chat function.