The Exclusive Eight Twistfix Bestsellers
Once the quality of Twistfix products has been discovered, our loyal customers come back to us again and again, confident that we can provide the best quality construction materials at the most competitive price available in the UK. This results in certain products reaching the top of our 'Best Sellers' list, which you can instantly access from the home page of our website to find the products you use most at-a-glance.
The Twistfix 'Best Sellers' list of products alters all the time as we introduce new products and as customers' needs change with the seasons. All items in the collection are available with a price discount to make them even more appealing; you can currently save up to 42% on items including:
Cavity Wall Ties Remedial Kit
CE Marked, this comprehensive kit is a firm Twistfix favourite and contains ties sufficient to treat around 60 square metres of wall. The dynamic AirTwist design delivers a powerful, lasting undercut fixing when simply driven into small pilot holes in any kind of masonry wall. Included in the kit along with 150 stainless steel wall ties are two SDS tungsten carbide drill bits and a remedial wall tie setting tool that, rotating around the end of each tie, delivers precise and penetrating hammer blows to drive the tie into the wall, gripping the brickwork on either side of the cavity. Advanced, newly-developed and recently-patented, this superb cavity wall tie system is now available with a massive 42% price discount from Twistfix.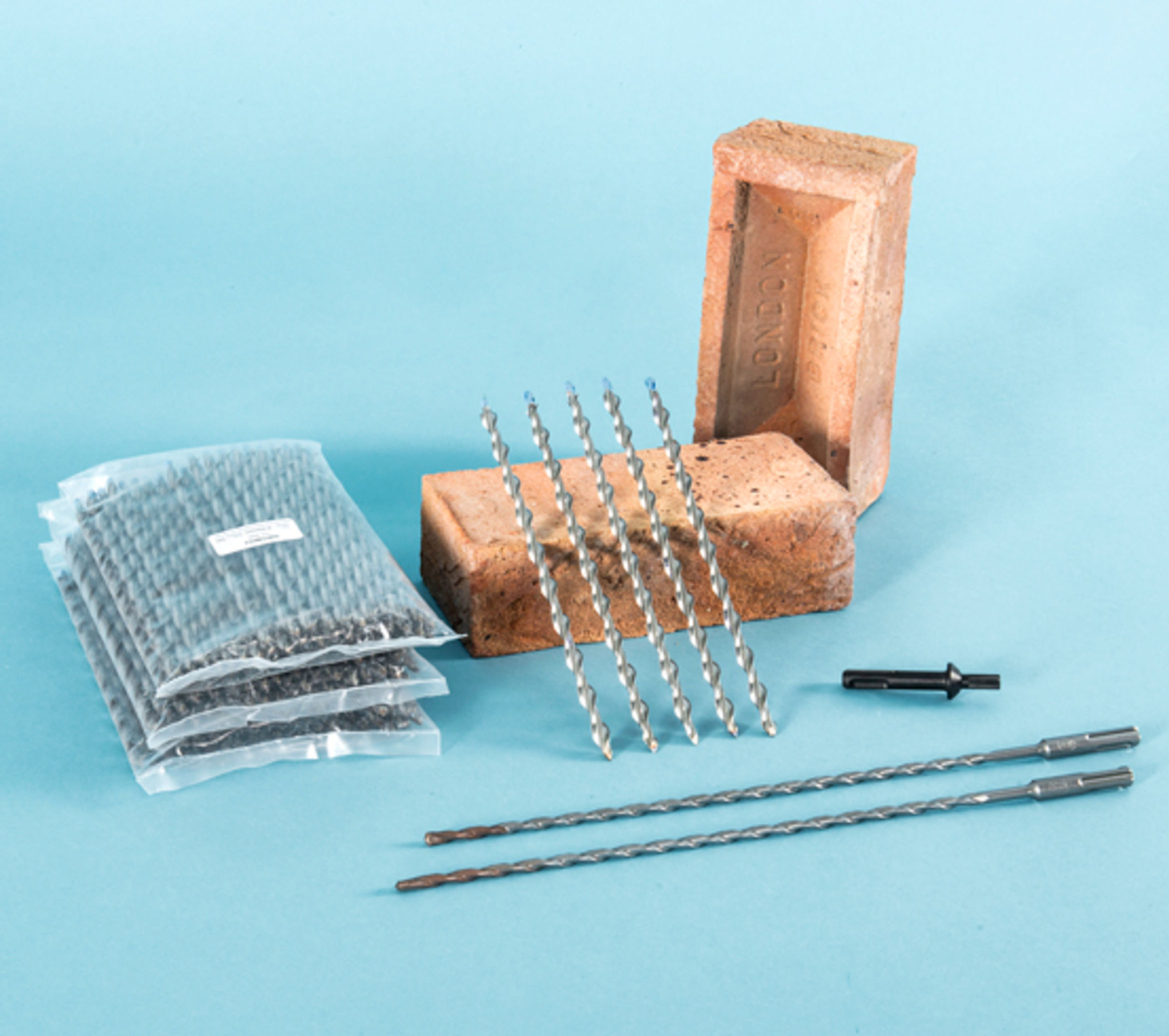 Lateral Restraint Wall Tie Kit
Bowing and/or bulging masonry walls can be immediately and safely repaired and stabilized using the Twistfix lateral restraint wall tie kit, which is now available with a 23% price discount. By firmly retying the bulging masonry to the internal structure of the building's floor or roof timbers, load-spreading lateral restraint bars solve the issue by locking the walls firmly in place. The tie bars are available in a selection of lengths and are installed from outside to ensure that minimal disruption is caused. The kit includes five lateral restraint tie bars along with the necessary long-series SDS masonry drill bit and tie-setting tool to form the timber connection. Styrene-free resin is also supplied with applicator and mixer nozzle to form a secure connection to the brickwork.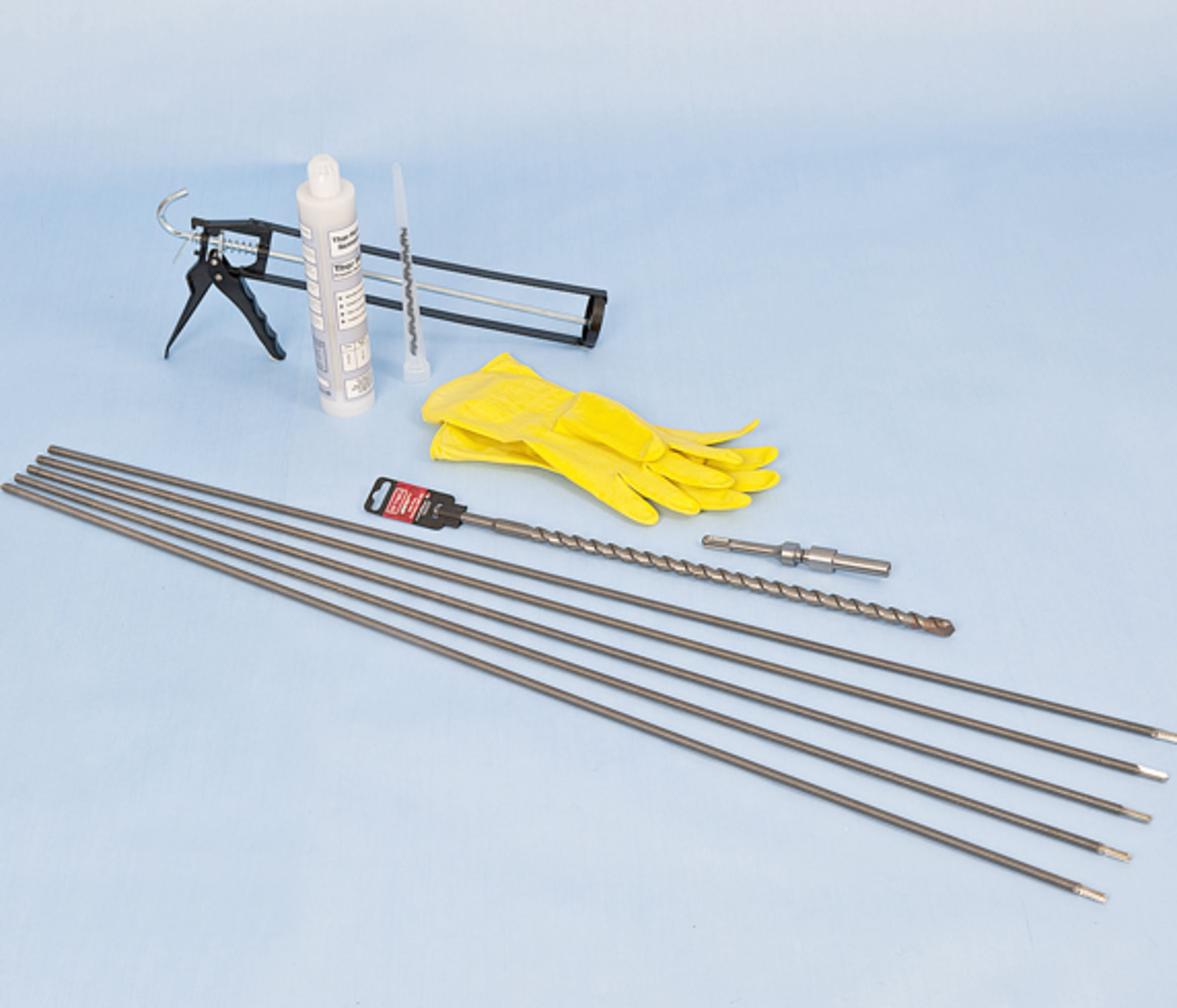 Masonry Crack Repair Kit
Suited to a variety of professional reinforcement and brick stitching applications, this kit centres on helical crack stitching bars and now features a 37% price discount from Twistfix. The helical bars are designed to redistribute tensile forces along their full length, effecting a comprehensive masonry crack repair that will both strengthen and stabilise cracked walls. The kit includes 10 grade-304 stainless steel helical crack stitching bars in a choice of sizes, innovative WHO-60 masonry repair grout in a 7kg tub (yielding 3l of product), Grout-Master Applicator with convenient integral Hi-Flo nozzle, mixer paddle and brick jointer.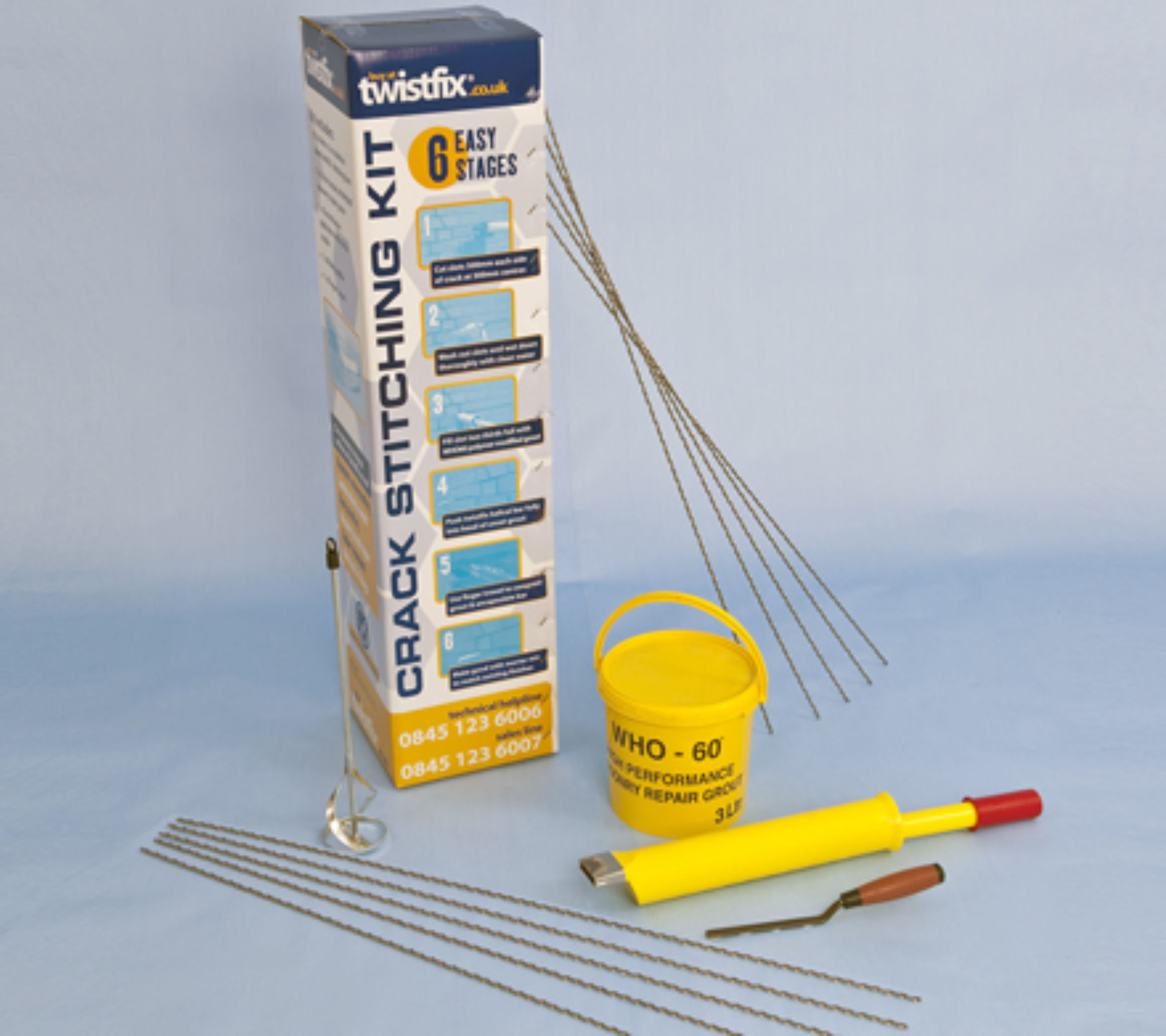 These brick wall strengthening products are just some of the eight products currently topping the Twistfix charts. Want to see more?