Damp Treatment – All Cure Total
Overview
Twistfix supplies universal damp treatment kits for treating damp walls above ground level, irrespective of the kind of dampness. This 3 in 1 damp treatment system will stop rising-damp block penetrating damp and combat conden­sation.
All Cure Total is available in a 10 m kit. The kit includes 6 damp injection cream cartridges for curing rising damp in walls. . This is sufficient Damp-Cure cream for the treatment of 10 linear metres of either 215mm thick solid wall or traditional cavity brickwork. For an effective chemical damp proof course simply follow our damp proofing guide.
The kits also include a 1m high mesh membrane in a length of 10m complete with 160 fixing plugs. This damp proofing membrane has 3mm air-gap studs and provides a physical barrier to protect plastered finishes from penetrating damp caused by blocked cavities or high pavements. The damp proof membrane incorporates a nylon mesh on one face that permits the direct application of plaster or the use of dot and dab dry-lining to deliver a warmer wall surface that will better resist the onset of conden­sation.
To use the damp treatment kit you will need to drill 12mm holes at 100-120mm centres for the damp injection cream and 8mm holes at 250mm centres for fixing the damp proofing membrane to the walls. All Cure Total provides a physical barrier between a damp wall and its internal finishes thus plastering and decorating can be carried out on completion of the damp treatment without having to wait for damp walls to dry.
Reviews (2)
Amazing product, helps save hours in damp treatment control, excellent company to deal with, products delivered on time and value for money.
after i had new windows fitted i noticed a bit of damp below them and decided to have a look at how to treat it. when i looked on the internet i came across twistfix i had a look at the instructions for a chemical injection and step by step thought this is something i could do myself so after applying the product as instructed the damp problem had been resolved thank you twistfix D Thomas
See also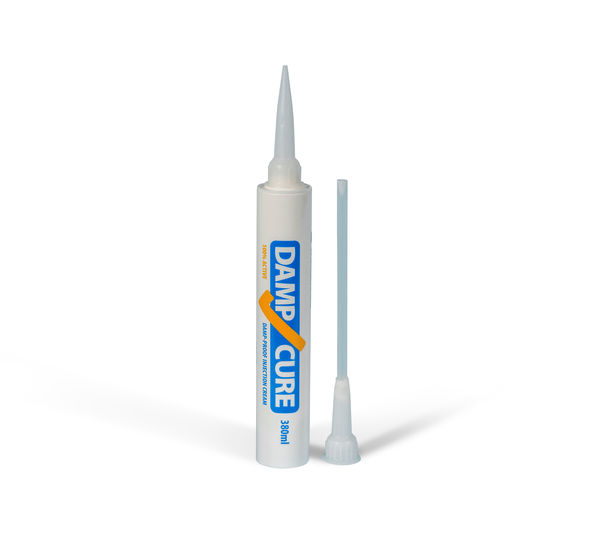 Damp proof cream in 380ml DIY cartridges. Stop damp walls with an advanced chemical damp proof course. No specialist equipment needed. Simple DPC injection treatment using caulking gun to treat up to 1.9m of double leaf brickwork.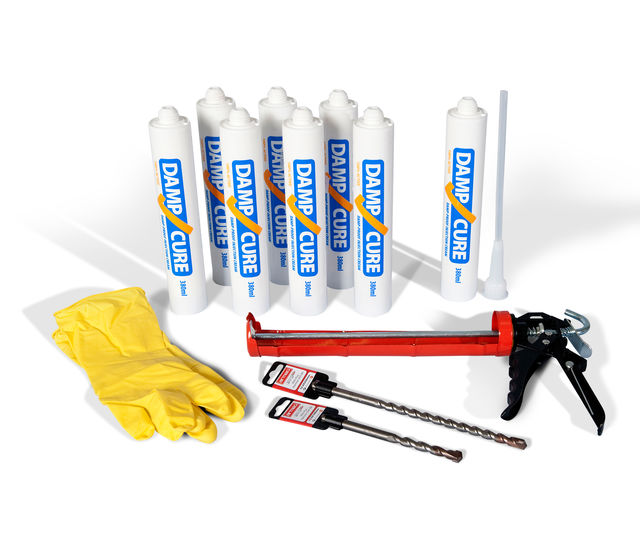 Easy to use DIY damp proofing kit. Includes everything you need to provide an effective damp proof course in walls. This kit treats up to 30m of single leaf walls or 15m of double leaf brickwork.
RRP

£108.00

£87.00
£72.50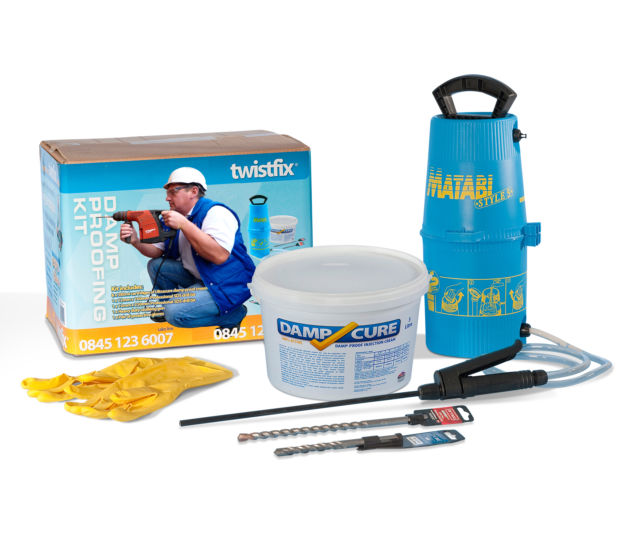 Damp proof treatment in a low cost and easy to use DPC injection kit. Includes sufficient Damp-Cure cream to damp proof up to 60m of 110mm single leaf wall or30m DPC for 225mm double leaf wall.
RRP

£157.50

£130.80
£109.00