Insulation Fixing Anchors ZP
Overview
Zinc plated insulation anchor for fixing fireproof insulation boards. Superior insulation fastener with twice the performance of friction-fix tube anchors.
Insofast-35 fixings have a 35mm perforated head. A dome-shaped reinforcing centre is attached to a patented precise pitch Thor Helical shank to corkscrew into a variety of building materials including concrete, brick & lightweight block. Theses zinc plated fasteners are suitable for fixing mineral wool insulation to masonry walls and concrete soffit boards in all applications where fire-resistance is required. Also suitable for fixing Celotex or Kingspan insulation panelsin conjunction with galvanised Rendalath.
Insofast-35 fixings are available in zinc-plated carbon steel.
110mm insulation fixing for 40-70mm insulation boards
145mm insulation anchor for 75-105mm insulation slabs
170mm fireproof fixing for 105-130mm insulation panels
200mm metal fastener for 135-160mm insulation boards
Twistfix sell the galvanised Insofast-35 fixing in packs of 20 and boxes of 400. For fixing insulation boards drill 5mm ( brick) or 6mm ( concrete) pilot hole 10mm longer than the anchor and hammer at least 40mm into masonry. No pilot hole required for fixing to Thermalite or Celcon blocks
Reviews (0)
There are no reviews yet.
See also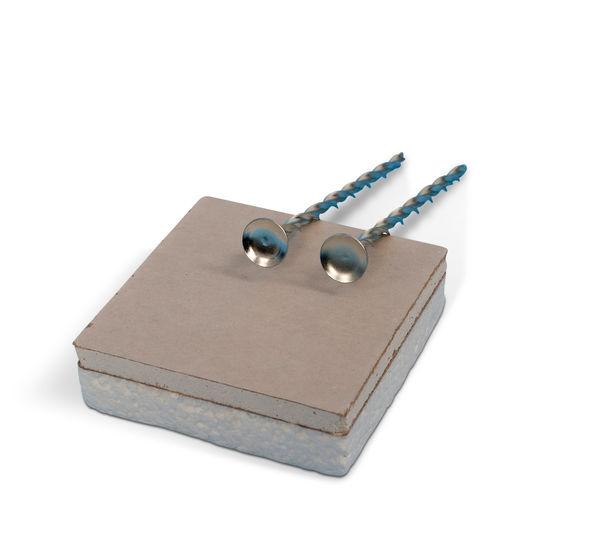 Fixings for securing insulated plasterboard sheets to brick and block walls. Fire proof fasteners with galvanized coating for internal solid wall insulation in packs of 20 or boxes of 400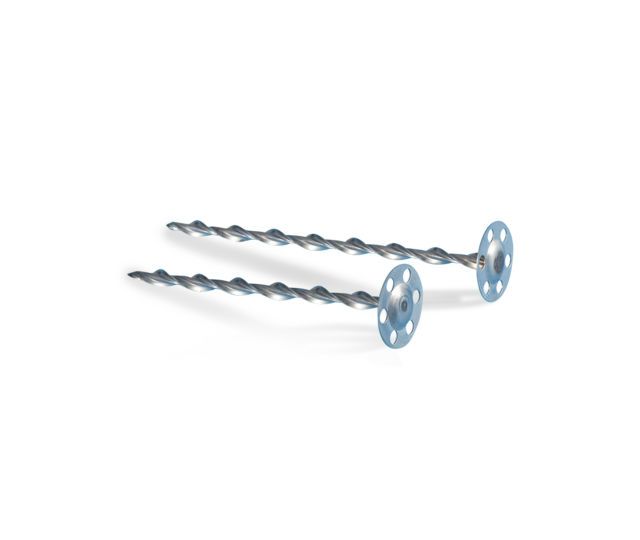 Metal insulation fixings for anchoring Rockwool & Knauff fireproof insulation panels to masonry walls & concrete soffits. Corrosion resistant Stainless Steel Rendalath fixing - Pack sizes 20 & 400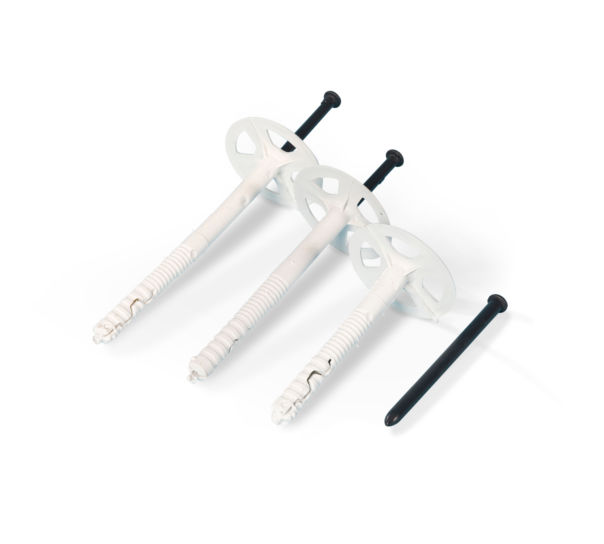 Mechanical insulation anchor with plastic plug and glass filled nylon drive pin for fixing Kingspan & Celotex wall insulation. Use with load spreading washer for fixing mineral wool. Sizes: 70 - 180mm Long. Box Qty: 250