It's Woodworm Season Again! Solutions from Twistfix
The warm weather encourages us all to get outside but it is not only people who enjoy it: woodworm beetles are starting to emerge as well! Cases of woodworm are once again on the increase and professional builders should be ready to deal with upcoming contracts by stocking up on woodworm treatment from Twistfix.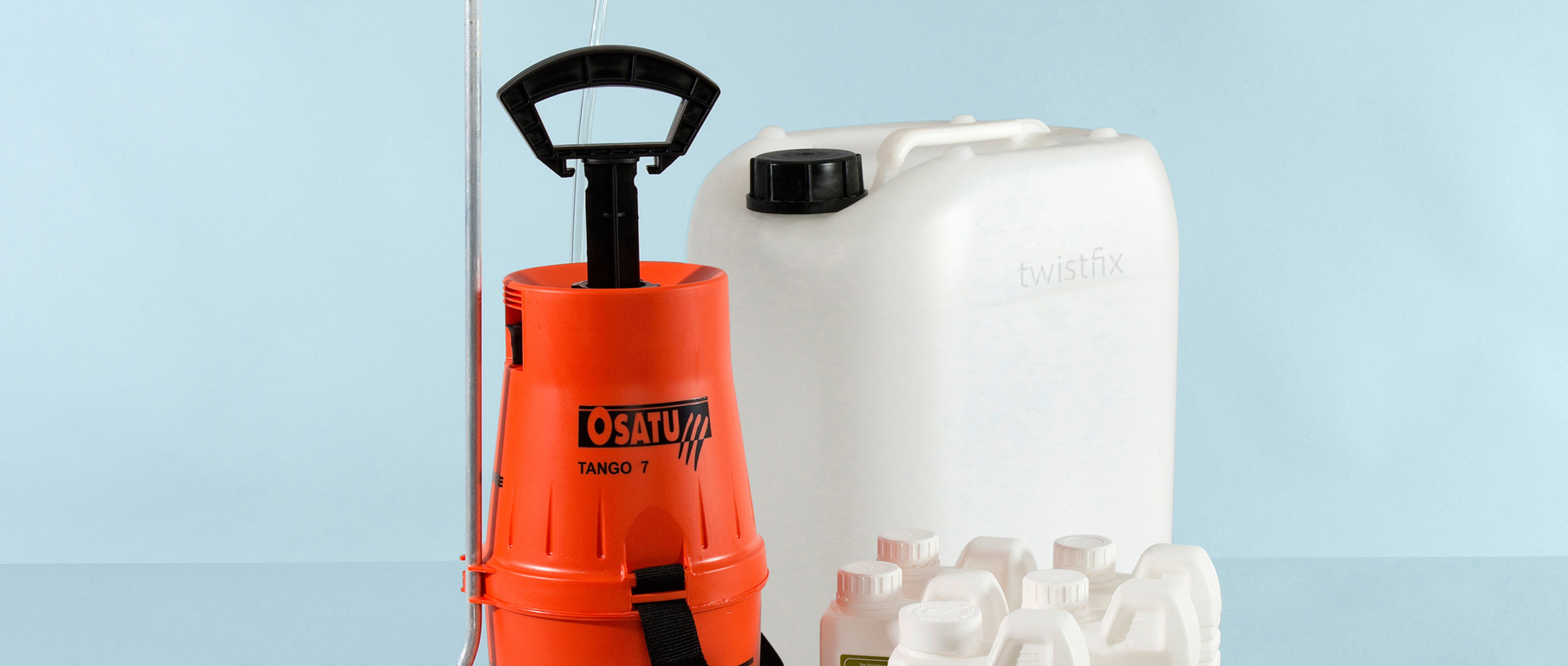 If you are a home or business owner, you can use our Find-A-Contractor service to make sure that your property is treated using Twistfix products. The term 'woodworm' covers a variety of wood-boring insects; the most widespread is the common furniture beetle. As well as furniture, these creepy-crawlies will also readily infest floorboard, rafters and skirting boards. Here's how to spot the issue:
Holes in timber.
The larvae of wood-boring insects burrow deep into the timber, remaining there for many months. They survive by eating the timber as they burrow through it, before pupating and emerging as adult beetles during the warmer months. The beetle exits the timber to breed, leaving a small yet easily-visible hole.
Frass.
This is the second sign to look for if you notice holes in timber. As a beetle eats its way out of the timber, it will bring with it a small amount of frass, a fine powder like sawdust. This can be found near to exit holes and is a telltale sign of an active infestation.
Damaged timber.
The burrowing of larvae through timber weakens the material and can cause it to become brittle and flaky.
Beetles.
Though occasionally spotted alive from May to October, it is just as common to find dead beetles in the area of infestation.
Twistfix supply a collection of woodworm treatment options. Each option is based on a micro-emulsion insecticide which comes in concentrated form. The product is registered for use by professional builders only and can only be supplied to addresses on the UK mainland. For the ultimate in cost-effectiveness, we recommend our comprehensive kit.
Find out more about our woodworm treatment options on the website.