Lining Damp Walls after DPC Injection
The previous edition of the Twistfix blog focused on injecting damp-proof cream (DPC) to remediate rising damp issues in properties where the damp-proof course has failed. Home-owners often require replastering of treated walls before the affected brickwork has had a chance to dry; this can slow the evaporation process and lead to salt contamination of the new wall plaster. Installing a physical barrier between the contaminated wall and the plastered surface is prudent to resolve this issue.
This blog edition will showcase the Damp Check Mesh Membrane Kit, which provides this crucial barrier. We will also share details of ISO-THERM Thin Internal Wall Insulation. The vapour-permeable insulating layer lays between render and skimming coats to combat condensation issues and resist the transfer of moisture and saltse.
The Damp Check Mesh Membrane kit from Twistfix centres on a tanking membrane on a 10m roll, which provides a reliable moisture barrier to isolate damp/salt contaminated walls and prevent them from damaging internal finishes. The robust, durable HDPE (High-Density Polyethylene) membrane is rapid and straightforward to install after a DPC injection process; it is easy to bend around corners and cut with a standard knife or pair of scissors.
On one side, the damp-proof membrane features low-profile 3mm studs that allow moisture to evaporate in the air gaps between them as the wall dries. On the reverse side, a polypropylene mesh provides a mechanical key that permits the subsequent application of cement renders, tile adhesive or dot-and-dab dry lining.
Along with the 10m roll of mesh membrane, this cost-effective kit also contains a 10m roll of butyl rubber waterproofing tape and 100 hammer-in fixing plugs required for installation.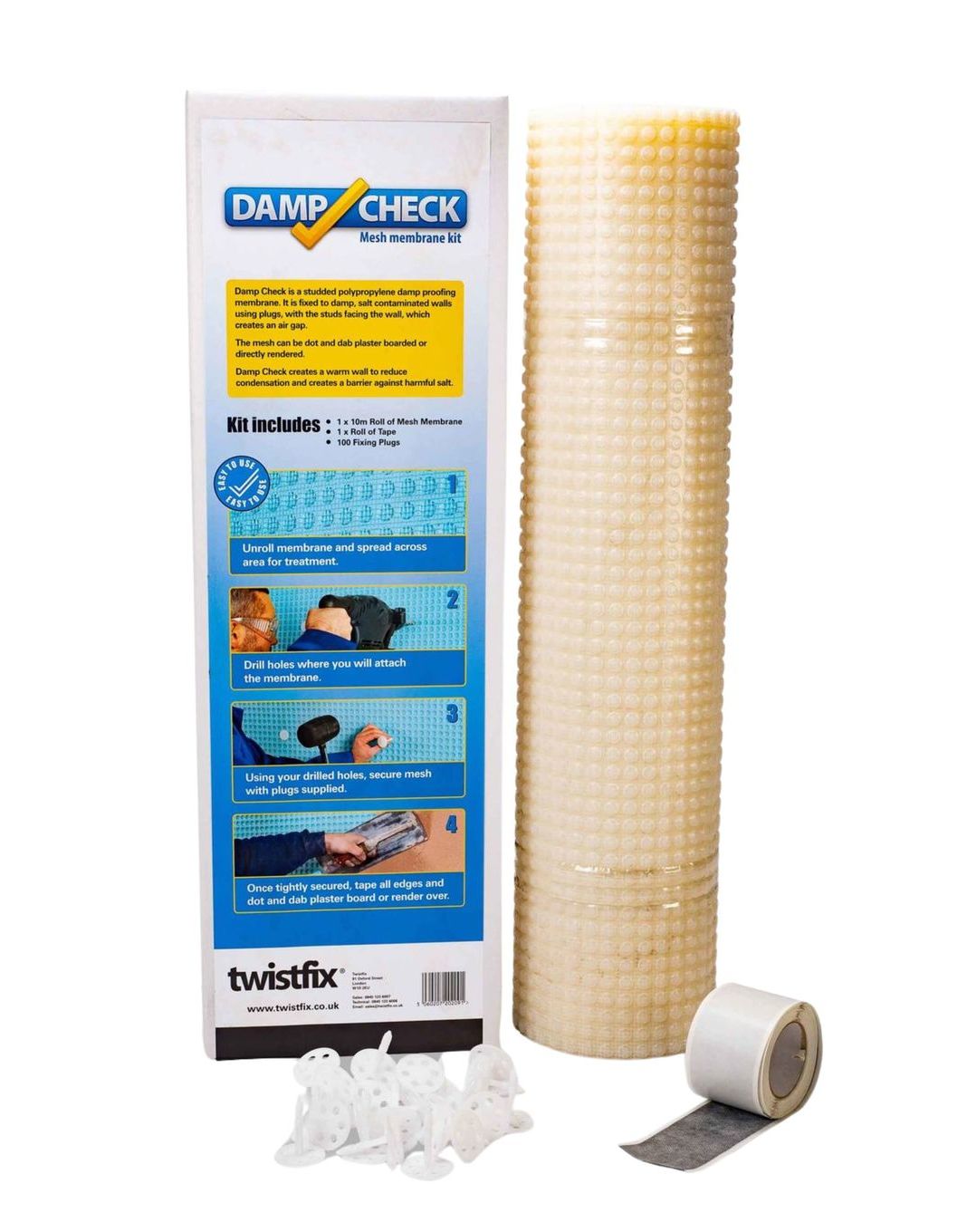 ISO-THERM internal wall insulation is a durable woven polyester lining which is waterproof yet vapour permeable. These qualities allow the innovative material to protect interior finishes by efficiently preventing the lateral transfer of damp and thus efflorescent salt formation as the wall dries.
The internal wall insulation sits between a base render coat and the top skim coat of plaster. The insulating layer delivers exceptional thermal benefit to a property, making the finished surface extremely resistant to mould formation. At 4mm thick, ISO-THERM is exceptionally lightweight, making it easy to handle and install. Any structural features like architraves and skirting boards can remain in place during installation in most cases. Adding non-vinyl paint or wallpaper on the plaster skim completes the job.
ISO-THERM is sold as a 7.125 square metre kit, which also includes the specially-formulated adhesive required for installation.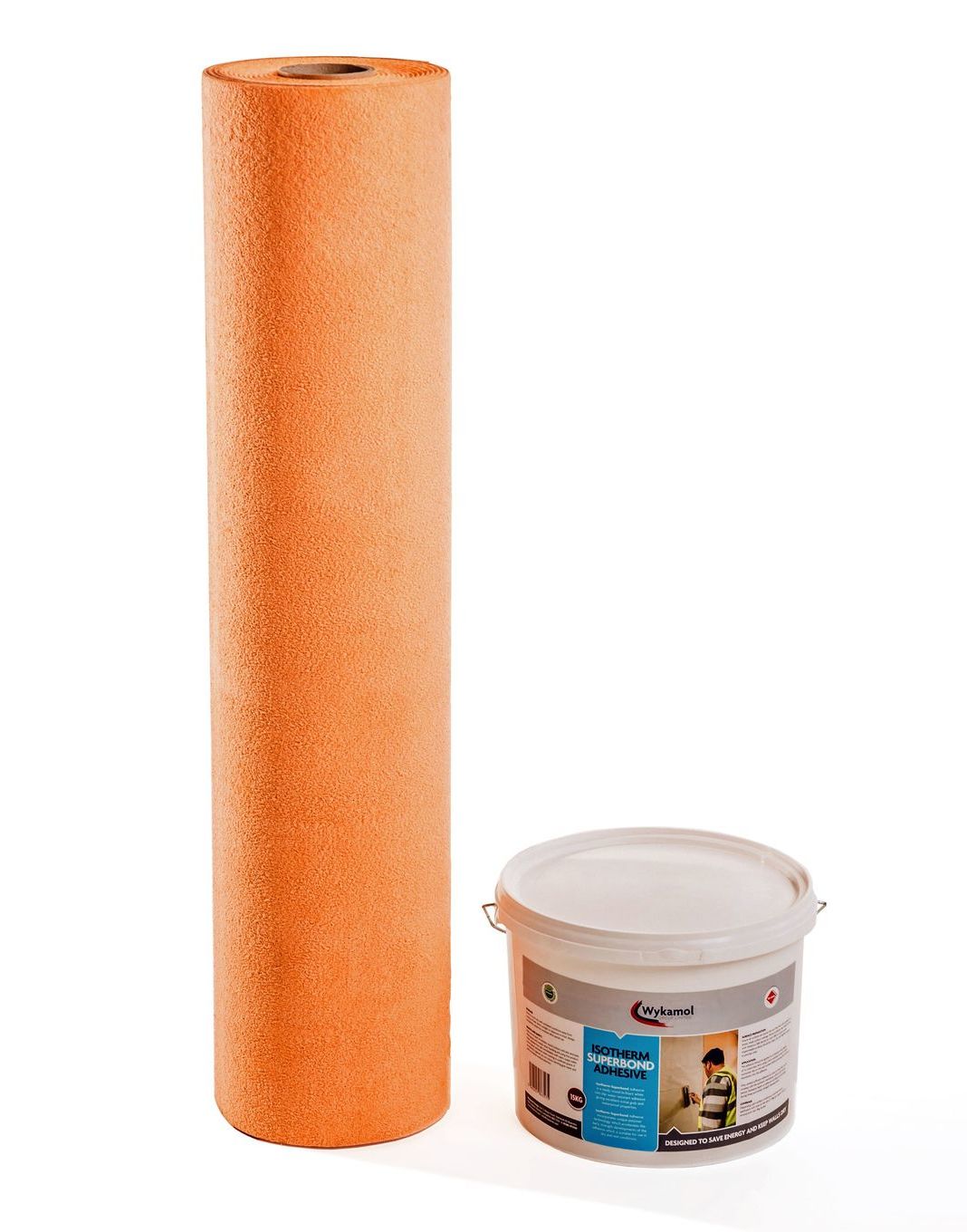 To find out more details about these products, along with our other premium-quality products for damp proofing walls, please browse the Twistfix website.