Securing Structures: The Twistfix Wall Anchor Kit
Tying facades at wall junctions often requires the use of bonding agents, such as grout, resin or cement, to secure reinforcing wall ties to the masonry. The use of modern adhesive cements can be particularly incompatable and problematic when working on old buildings such as heritage structures and monuments. Fortunately Twistfix supply the solution: our bestselling Spiral Wall Anchor Kit.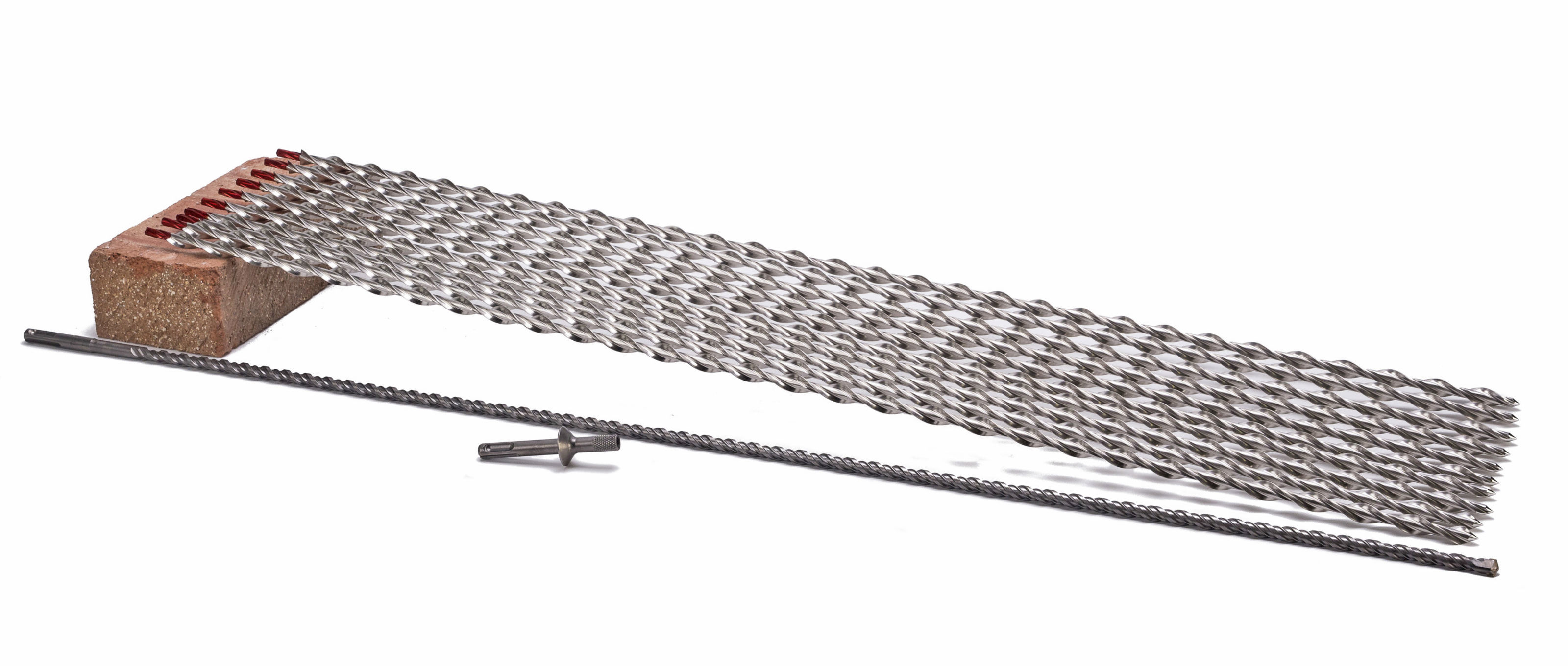 The Wall Anchor Kit centres on 12mm diameter drive-in helical wall ties, which provide a chemical-free structural connection. With twice the strength of any comparable self-tapping wall ties, they corkscrew easily into block, brick, concrete or limestone with just a small pilot bore. No bonding agents are required to create the mechanical connection, which offers outstanding, superlative resistance to both shear and axial loads.
Each tie is manufactured from marine grade stainless steel, making them highly resistant to corrosion, even in exposed and harsh environments. Much faster to install than traditional helical bar reinforcement (at least eight times quicker than cement-grouted ties), a substantial reduction in labour costs is provided, along with improved cleanliness and less cosmetic disturbance.
There are no material compatibility issues when using the Wall Anchor Kit from Twistfix, even when lime mortars are part of the structure. Installation carries no temperature restrictions and the finished result is guaranteed to deliver exceptional compressive, tensile and shear strength.
A versatile product, the 910mm long-series wall anchors can also be used to stitch cracks in brickwork at corners, secure stone quoins, tie thick­/rubble-filled walls, introduce vertical reinforcement to parapet walls and to pin masonry arches. The kit contains an SDS masonry bit and SDS adaptor in addition to 10 spiral wall connectors.
Find out more information about this revolutionary product on our website and get in touch with our team for expert technical advice.