Insulating for the Coming Winter? Let Twistfix do the Fixing!
The roof, the roof, the roof is on fire! Oh, it's alright actually — the rain will put it out. You might not be making hay while the sun shines but you SHOULD be sorting roofs out ready for the next nasty turn in the weather. Get insulated perfectly — use our insulation fixings for the very best, most reliable and strongest support.
These expertly-engineered fixings are rapidly taking the place of the old standard 6mm inskew-type fixings, which are limited in their ability to cope with greater bending moments as insulation materials became increasingly thicker. The robust Super-7 upgrades have been designed by W. H. Ollis, the original designer of the Helifix Inskew over 30 years ago. Thor Helical Super-7 Warm Roof Batten Fixings have been available in the UK for more than 13 years and are sold through Ancon Building Products and Twistfix; features and benefits of these superior Warm Roof Batten Fixings include: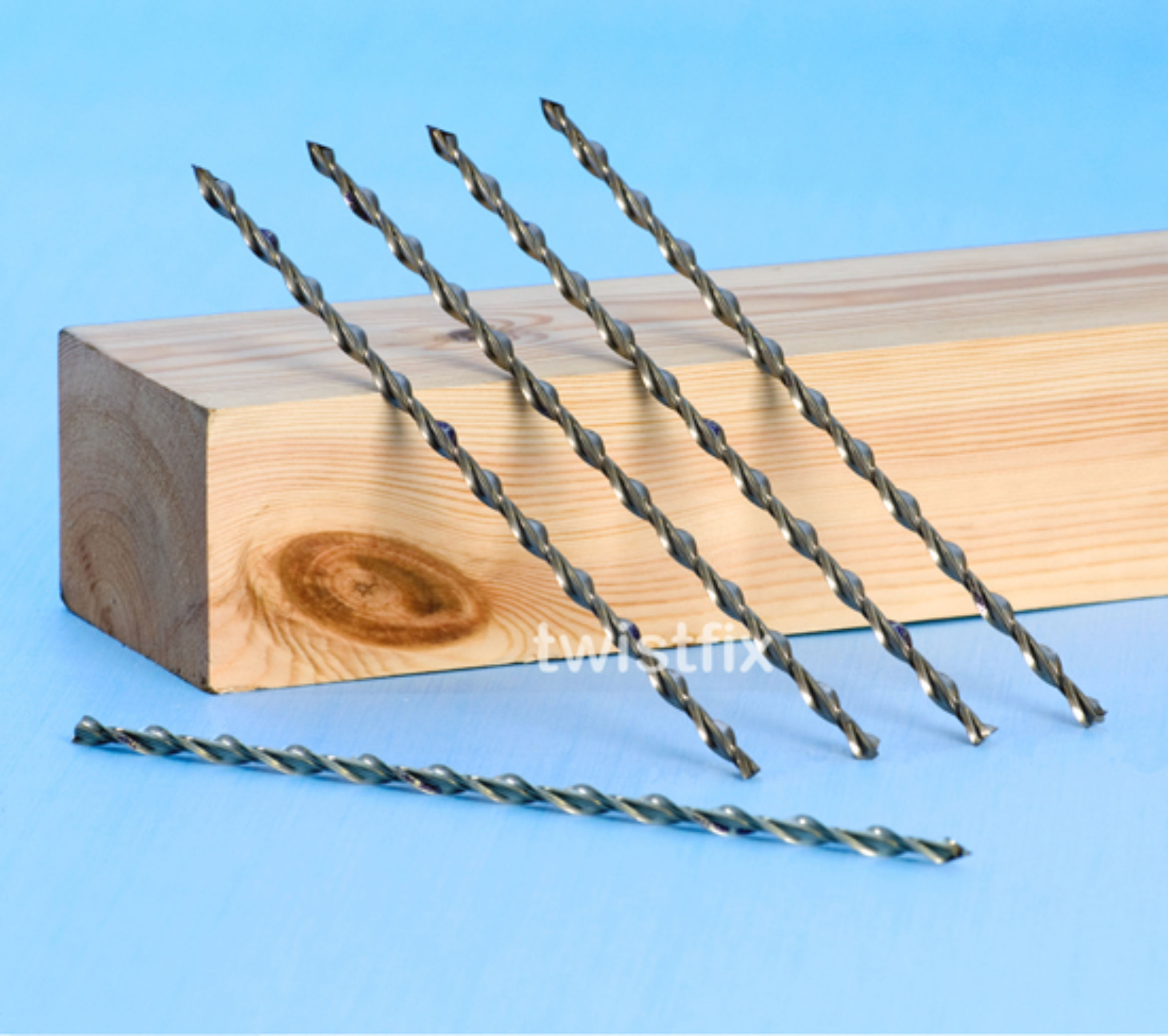 Versatility – A patented alignment jig ensures perfect nailing through a wide range of insulation thicknesses supplied by popular brands including Celotex, Kingspan and Eco-Therm, ensuring a secure fix into the centre of the rafter every time
Environmental Awareness – A building installed with warm roofing will use substantially less energy than before, reducing carbon footprint
Cost-effectiveness – Designer W. H. Ollis mentions the 'dramatic reduction in costs' experienced when using stiffer Thor Helical fasteners due to the fact that less nails are necessary to strongly resist sliding loads. An insulated building, requiring much less power to heat properly, also means lower energy bills.
Rigorous Testing – The Thor Helical system has been independently tested to adhere strictly to the technical requirements of the NHBC (when used with Helicalc, a unique, free online software approved by the BRE and used to accurately calculate necessary sizes and quantities for specific projects) along with appropriate safety factors, Eurocodes and BS standards.
These robust insulation fixings are designed to improve substantially on galvanised Suretwist Big Twist fixings and, once again, deliver a wide range of useful advantages. Providing superior protection when professionally installed, our Insofast 18 stainless steel flat roof fixings: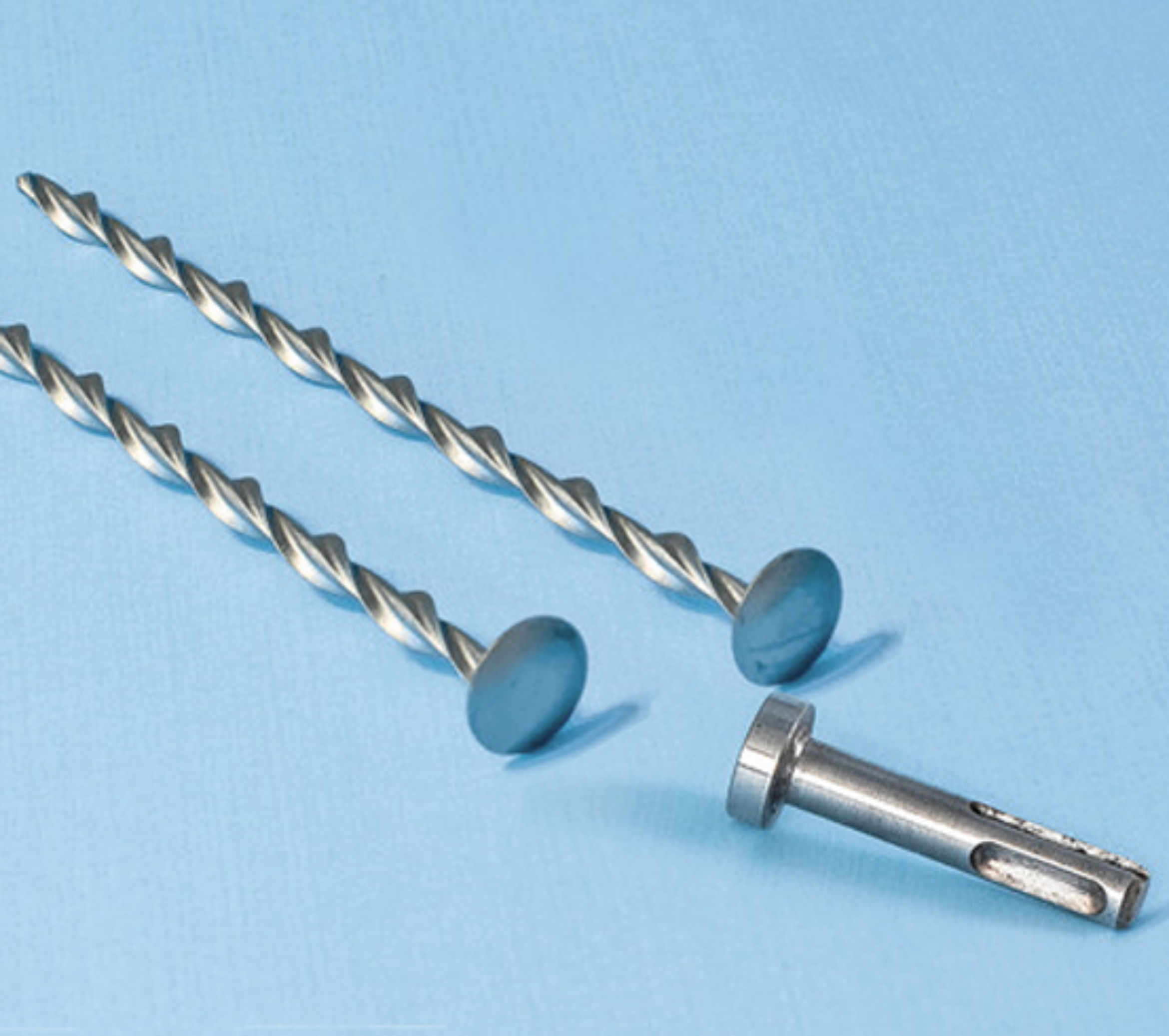 Are available in five sizes - our 245mm length was launched recently and its extended size allows it to be safely and successfully used with insulated ply decking composite with a thickness of up to a generous 210mm
Feature a helical shank topped with a dome-strengthened head
Work perfectly with OSB composite or insulated plywood
Are fabricated from stainless steel, a metal which, compared to standard mild steel Suretwist fixings with zinc plating, deliver a reduction in cold bridging of a massive 80% - this is due to a combination of stainless steel's low conductivity (four times less than ordinary galvanised carbon steel) and an ultra-low engineered CSA of just 9mm²
Protect strongly against interstitial condensation and corrosion
Save around 80% in cold bridging potential and reduce nail costs