Waterproof Membrane – Baseline 8 Kit
Overview
Baseline 8 Kit is a cavity drain membrane system for tanking walls, floors and vaulted ceilings that are damp or are subject to high groundwater levels and constant moisture.
The Basement Water­pro­ofing Membrane Kit includes:
a choice of 40m2 and 48m2 roll of cavity drain membrane, moulded from high density polyethylene (HDPE) and integrating integral 8mm stand-off studs at 25 mm centres and an 80mm wide stud-free overlap-strip.
200 membrane plugs with ready-mounted waterproof seals for securing the membrane to masonry or concrete
22.5m roll of butyl rubber water­pro­ofing tape or 4 rolls of butyl rubber rope
When used on walls, studs can be screwed to the aperture located in the head of the membrane plugs to secure a frame for dry-wall lining with plaster­board; when used on floors the impermeable surface permits direct laying of floors and concrete screeds
As a BS 8102: 2009 Type C compliant tanking membrane, Baseline 8 is suitable as part of a sealed basement water­pro­ofing system that delivers a Grade 3 dry environment and disposes of water build-up to combat water seepage via cavity drainage.
Specifi­cation
TECHNICAL SPECIFI­CATION

| Baseline 8 Cavity Drain Membrane | Data |
| --- | --- |
| Material | HDPE |
| Sheet Thickness | 0.8mm |
| Membrane Height | 8mm |
| Stud Height | 7mm |
| Water Void Capacity | 4.95L//m² |
| Weight | 0.5 Kg/m² |
| Water tightness at 60 kPa | >24 hours |
| Working Temperature | -50°C to +80°C |
| Softening Temperature | 126°C |
| Mean Compressive Strength | 169 kN/m² |
Reviews (0)
There are no reviews yet.
See also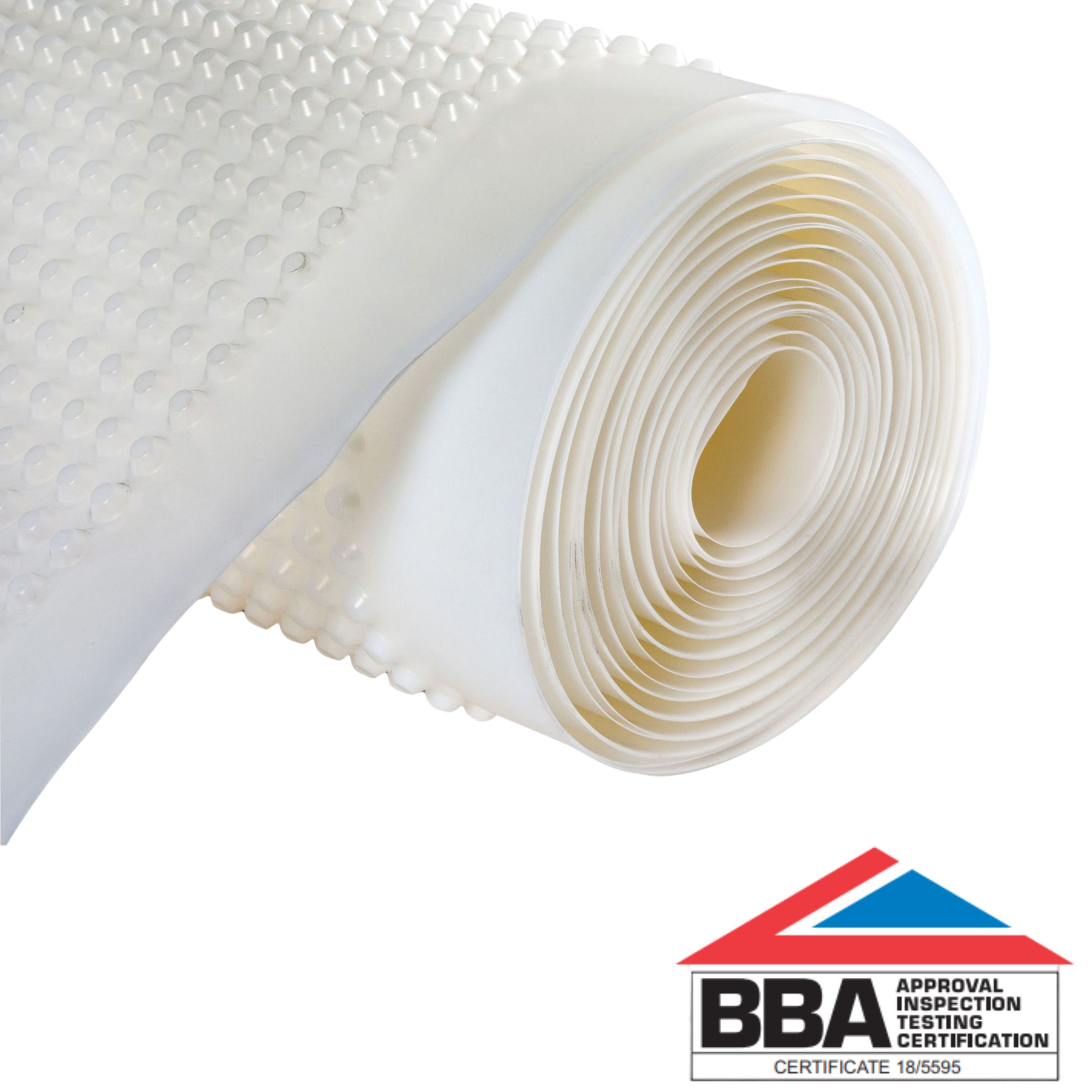 Waterproof membrane for tanking walls and floors. Cavity drain membranes in 40m2 & 48m2 rolls for basement water­pro­ofing. Leaves surfaces ready for dry wall lining or floor screeds. Sizes: 40m2 and 48m2
RRP

£179.00

£123.00
£102.50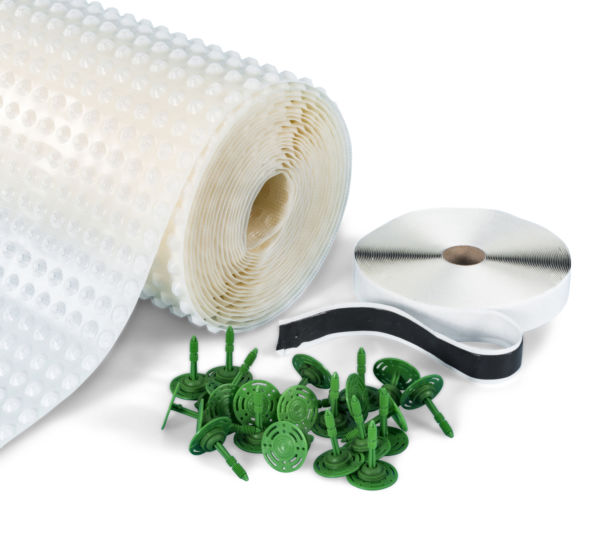 Mesh membrane kit in 3 sizes with everything needed for water­pro­ofing wall surfaces. These waterproof tanking membranes include a mesh face for direct application of plaster or dabs for plaster­board.
RRP

£279.00

£213.48
£177.90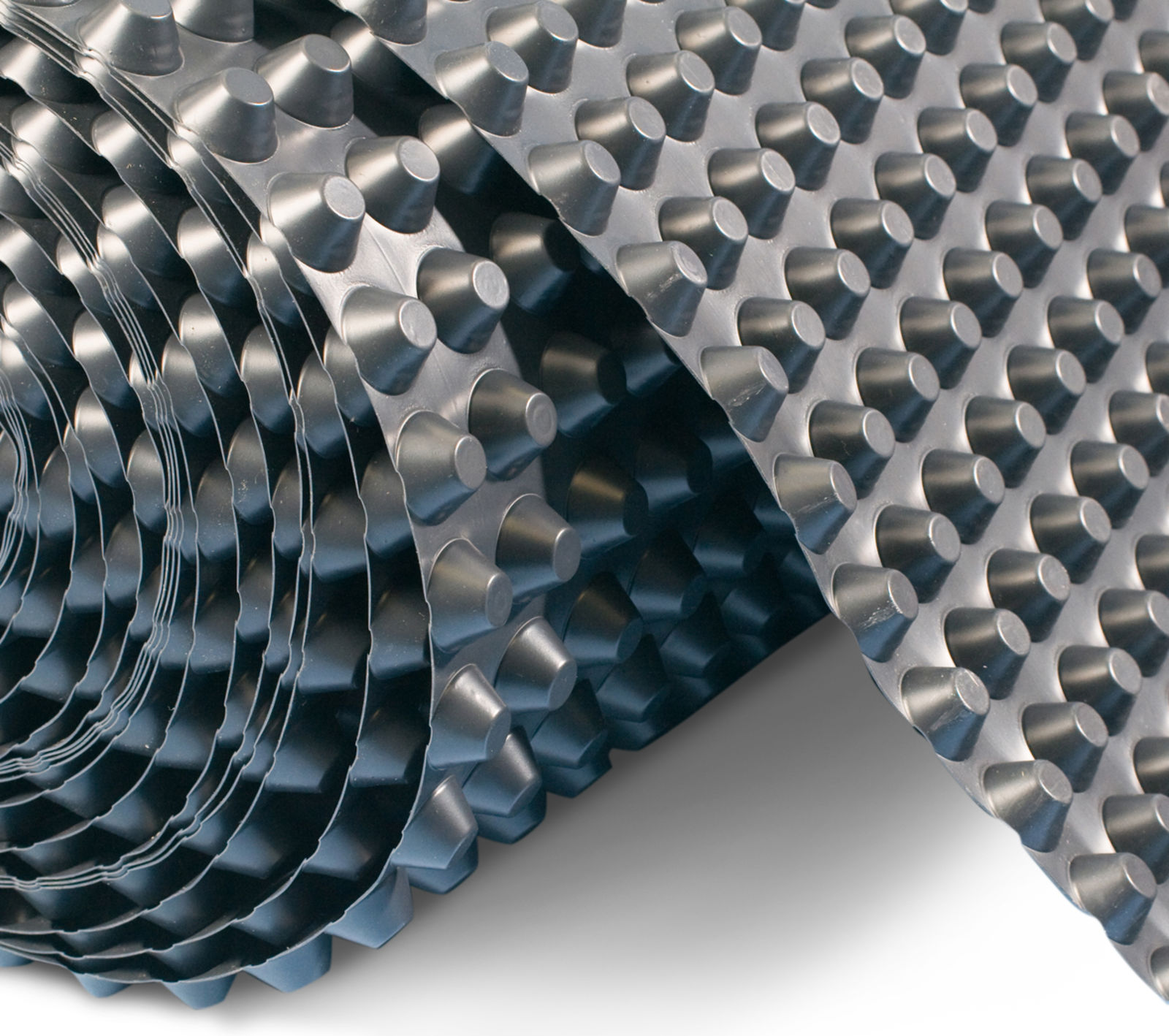 Cavity-drain membrane with 20mm studs for use on cellar floors with 20mm studs. A membrane with high cavity drain capacity. Ideal for basement water­pro­ofing leaving ready for flooring. Roll sizes: 20m2 and 40m2
RRP

£190.00

£123.00
£102.50