Damp-Proof Injection Kit 3000 Pro
Overview
A professional damp proofing kit with sufficient DPC injection treatment for up to 150m of single leaf wall or 75m of nine inch solid wall
Damp-Cure cream, which is a 100% effective injection treatment formulated to ensure rapid and maximum penetration into damp walls.
Solid walls can be drilled and injected from the most convenient side. The inner and outer skins of a cavity wall should be treated inde­pen­dently of each other, drilling and injecting the both sides of the wall to form a chemical DPC in each. Renew damp plaster to complete the damp proofing treatment.
Drill a series of 12mm holes, 90% though the wall at 100-120mm centres along the designated bed joint. Inject enough cream to fill the hole to within 1cm of wall surface and leave it to migrate through the wall and cure to form a chemical damp proof course. Make good with sand and cement whist cream is in the hole or with mastic if filling after diffusion
Damp Injection Kit includes:
5 x 3000ml Damp-Cure DPC cream
1 x 12mm x 160mm Professional SDS drill bit
1 x 12mm x 260mm Professional SDS drill bit
1 x Pump-up pressure vessel and injection nozzle
1 x Pair of protective gloves
Consumption rate - 115mm wall* 30m per pail
Consumption rate - 230mm wall* 15m per pail
*­Appro­xima­tion only - allows 5-10% wastage
Reviews (0)
There are no reviews yet.
See also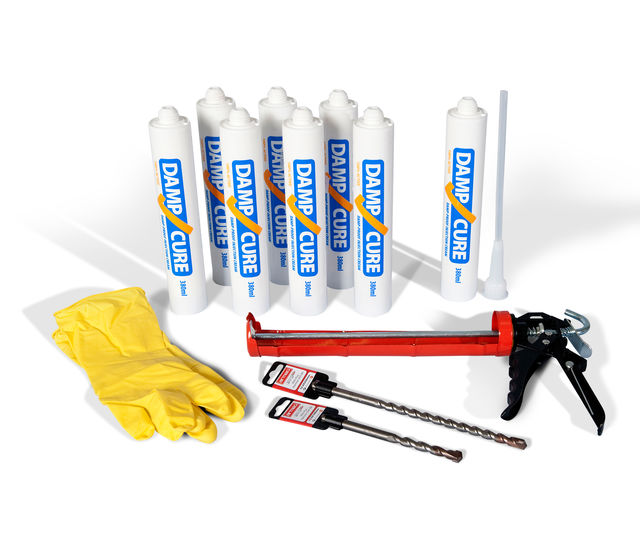 Easy to use DIY damp proofing kit. Includes everything you need to provide an effective damp proof course in walls. This kit treats up to 30m of single leaf walls or 15m of double leaf brickwork.
RRP

£108.00

£87.00
£72.50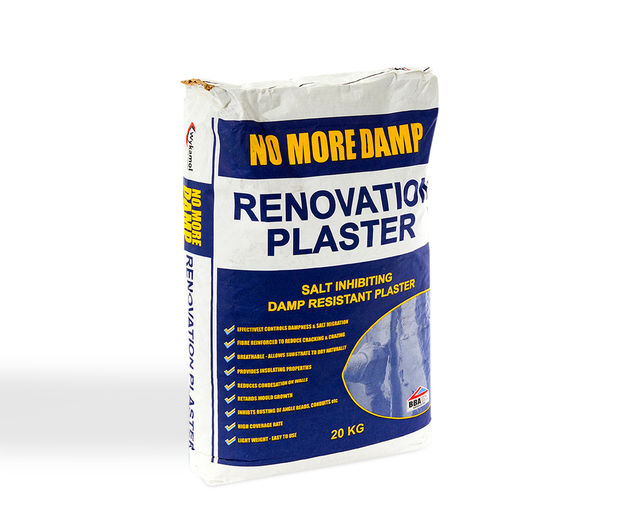 A lightweight renovating plaster pre-mix with perlite aggregate & water repellent additives. For use following damp proof treatments or in conjunction with cementitious tanking coatings. 20KG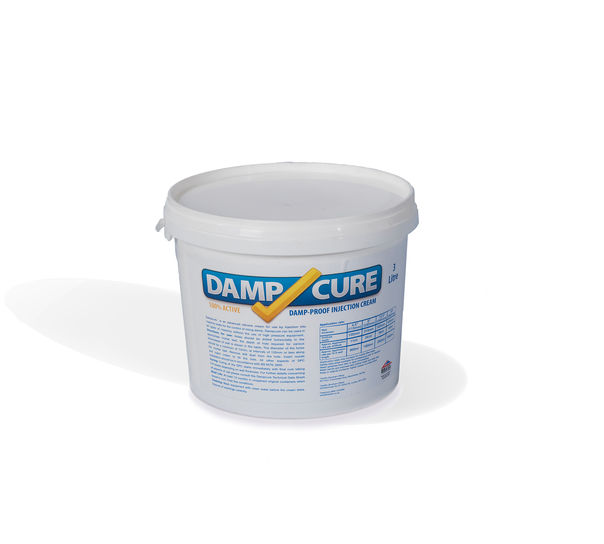 DPC cream in a 3 litre tamper proof pail for the treatment of damp walls. Advanced chemical damp course injection applied via a low pressure pump and nozzle. This tub treats up to 15m of double leaf wall