Flood Pump Kit
Overview
Easy to operate, the Flood Pump Kit will remove flood water from your property with speed and efficiency. The pump can operate within the filter tank for extra protection or inde­pen­dently as required.
Fully automatic
Discharges up to 10,000 litres/ hour : 166 litres/ min : 2.77 litres/ sec
Simple to use
Robust & reliable
Minimum water depth 40mm (manual operation) 110mm (automatic operation)
For domestic houses that are at risk from high water table levels, resulting flood-water rising beneath suspended floors, simply store the pumping kit beneath the floors, where the pump can switch on automati­cally should the need arise. The Twistfix flood pump kit comprises:
Fully Submersible Pump with Automatic Switch-on
Long (20m) Discharge Hose with Quick-fix Connector
Filtered Tank with Lid
Reviews (0)
There are no reviews yet.
See also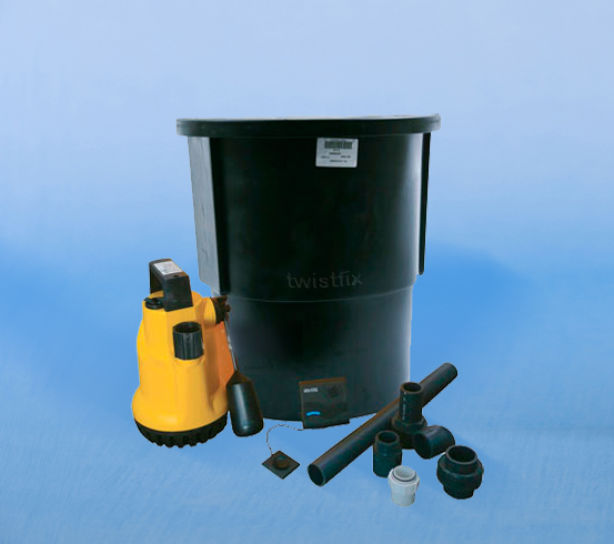 Robust sump and pump water control system for use in cellar and basement water­pro­ofing schemes to remove groundwater from cavity drain waterproof membrane systems.
RRP

£588.00

£534.00
£445.00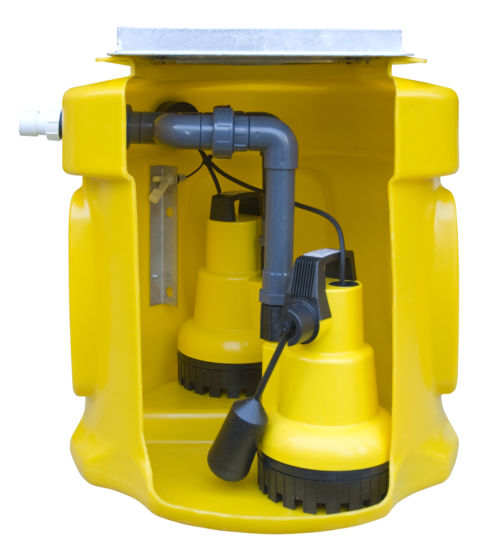 Two heavy duty pumps in a high quality water sump and a UPS battery back up pump server. This kit removes water drained from cavity drain basement membranes even in the event of a power failure
RRP

£1720.80

£1434.00
£1195.00