Damp Proofing Injection Cream – Dampcure 1000
Overview
Damp proofing injection treatment stops rising damp in brick masonry walls. Inject Damp-Cure cream along the mortar bed to form a continuous damp proof course to stop rising damp.
Drill a series of 12mm holes, 90% though the wall at 100-120mm centres along the designated bed joint. Inject enough cream to fill the hole to within 1cm of wall surface and leave it to migrate through the wall and cure to form a chemical damp proof course. Make good with sand and cement whist cream is in the hole or with mastic if filling after diffusion
Damp-Cure cream is formulated without thickening agents, using an emulsi­fica­tion process to deliver a 100% active DPC cream at trade prices.
Damp-Cure 1000 is packed in a special 1L cartridge
Consumption rate – 115mm wall* 10m per cartridge of damp injection cream
Consumption rate – 230mm wall* 5m per cartridge of damp-proofing cream
*­Appro­xima­tion only – allows 5-10% injection cream wastage
Solid walls can be drilled and injected from the most convenient side. The inner and outer skins of a cavity wall should be treated independently of each other, drilling and injecting the both sides of the wall to form a chemical DPC in each. Renew damp plaster to complete the damp proofing treatment
One plastic extension injection nozzle is included with each order. To use the 1000ml cartridge you will need a special large series caulking gun.
Reviews (3)
Cannot yet comment on the product as will not be using it until next month
simple easy to follow instructions on the products, all so a simple flowing website ,from click to checkout to the knock on the door , Delivered.
brilliant service
Easy to use and understand website. Fast delivery meant my client was happy as the job was done 2 days earlier than expected and that made me happy to have a happy customer
See also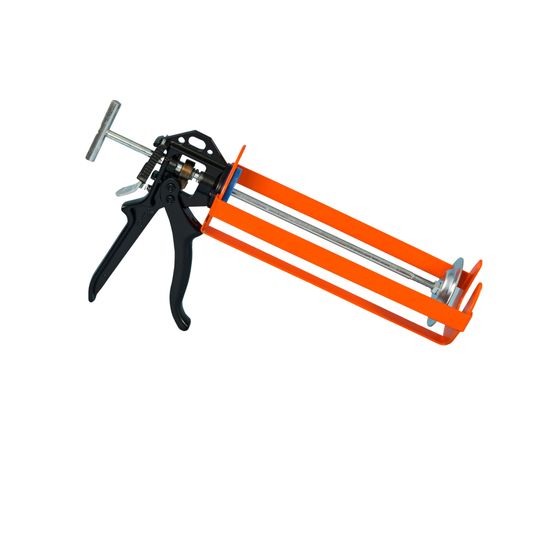 Extra large heavy duty DPC injectiongun for rising damp treatment using Damp-Cure chemical damp proofing cream supplied in 1000ml cartridges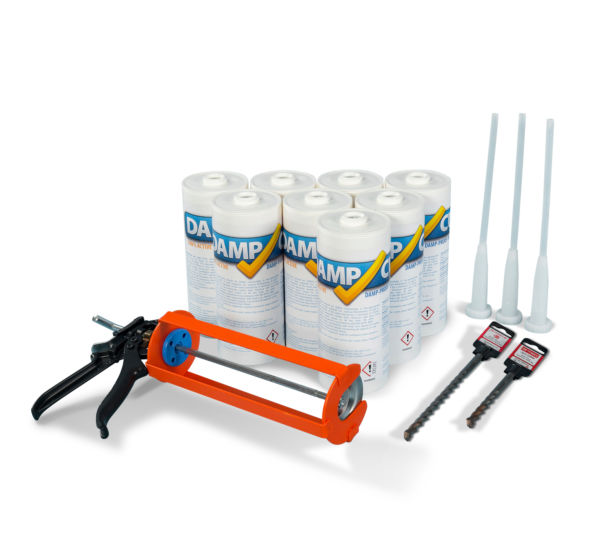 Damp proof cream kit for Builders. This 8Litre DPC injection pack contains the products needed to provide a chemical DPC to stop rising damp in walls. This kit treats up to40m of double leaf / cavity wall
RRP

£212.50

£177.00
£147.50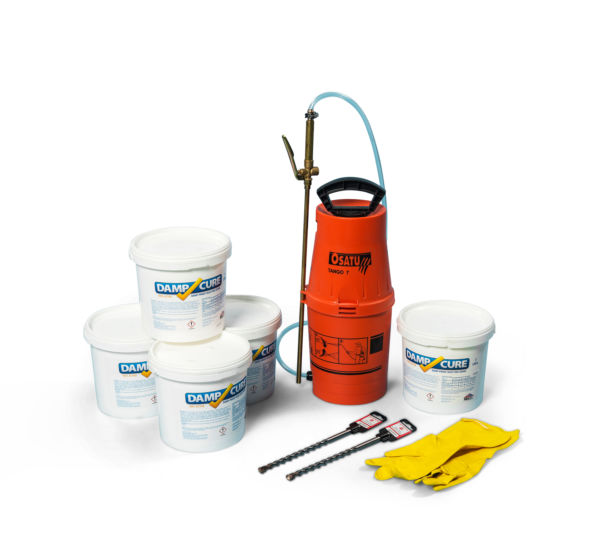 A DPC injection kit for the professional user. Includes all products needed to provide a chemical damp proof course to walls. Sufficient DPC cream for treatment of up to 75m of double leaf brickwork.
RRP

£349.50

£298.80
£249.00